Editorial Board Guest Author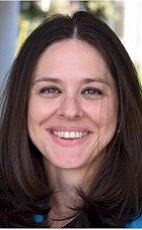 Ms. Paraschiv
Andrada Paraschiv
Head of Hospitality, Beekeeper
Andrada Paraschiv is the Head of Hospitality at Beekeeper, the #1 communication platform for the hospitality industry. Beekeeper was named the 2019 ALIS Hottest Technology, the 2018 HTNG TechOvation company, is a Gartner Cool Vendor, and a 2019 Hotel Tech Report top-rated vendor in employee engagement software. Beekeeper is the best employee app to exchange information, share property updates, and communicate best practices within or across departments in 30 languages. The Beekeeper platform works well at hotels and other locations within hospitality as a team app, employee portal, group messaging app, and workforce platform.
As Head of Hospitality, Ms. Paraschiv leads Beekeeper's effort to help hospitality organizations improve communication and ultimately drive employee engagement and performance. Ms. Paraschiv is well versed in the hospitality landscape. She is especially passionate about the retention and engagement of frontline employees, operational communication, and innovation in the mobile workforce management space. Prior to joining the Beekeeper team, Ms. Paraschiv served as Executive Director of Luxury Internal Communications and Engagement at AccorHotels and Executive Director of Communications & Strategy at Fairmont Raffles Hotels International. In that capacity, she collaborated with Beekeeper to bring the nearly 50,000 frontline employees across the organization working together as one dispersed, yet united, team. Her experience as a customer fuels Ms. Paraschiv's passion for Beekeeper daily.
Ms. Paraschiv has also served as a consultant with McKinsey & Co., working on strategy and organizational transformations with large multinational companies in the EMEA region. She holds an MBA from the Wharton School and an MA in International Studies from the University of Pennsylvania.
Please visit http://www.beekeeper.io for more information.
Ms. Paraschiv can be contacted at +44 647-962-7612 or andrada@beekeeper.io
Author's Articles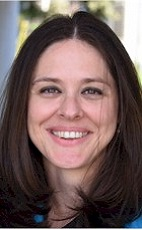 By Andrada Paraschiv, Head of Hospitality, Beekeeper