Editorial Board Guest Author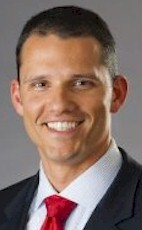 Mr. Strickler
Craig Strickler
U.S. Managing Director, Valor Hospitality
Craig Strickler joined Valor as Director of Operations in 2018 after spending more than two decades in various facets of the hospitality industry.
After receiving his Bachelor's Degree in Hospitality Management from Webber International University, Mr. Strickler began his career in the hospitality industry with Hyatt Hotels and worked his way through the Rooms Division with leading roles in housekeeping, front office, reservations, revenue management, and security. His Hyatt tenure spanned more than 13 years and five hotels across the U.S. and the Caribbean.
In early 2015, Mr. Strickler joined Charlestowne Hotels in Charleston, SC as Regional Director of Operations. In this role, he was responsible for all areas of hotel operations, from pre-opening development through post-opening operations. He assisted in the initial launch of Graduate Hotels, overseeing the operations in five of the first six properties in the new and growing brand. During his tenure with Charlestowne Hotels, Mr. Strickler led operations at luxury inns, select service independent hotels, and branded downtown properties in locations across the U.S.
At Valor, Mr. Strickler oversees hotel operations across the Valor U.S. portfolio. He strongly believes in the development of his team, and focuses his time on grooming and mentoring leaders throughout the company.
Valor Hospitality Partners is a full service hotel management, acquisition and development company offering an array of services including site selection, product selection, entitlements, financing solutions, conceptual design, construction and project management, procurement, technical services, pre-opening hospitality management and operations management.

Please visit http://www.valorhospitality.com for more information.
Linkedin Profile: https://www.linkedin.com/in/craigstrickler
Mr. Strickler can be contacted at +1 601-500-0448 or cstrickler@valorhospitality.com
Author's Articles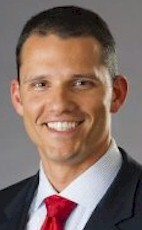 By Craig Strickler, U.S. Managing Director, Valor Hospitality