Editorial Board Guest Author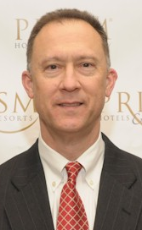 Mr. Bailey
John Bailey
Chief Financial Officer, Prism Hotels & Resorts
John Bailey is the Chief Financial Officer (CFO) with Prism Hotels & Resorts, an award-winning, full-service hotel management, investment and advisory services company. As Prism's CFO, Mr. Bailey leads the various financial management functions of Prism's management and investment business, including risk management, legal, and receivership administration.
Mr. Bailey's professional responsibilities also include providing valuable support for Prism's new business development team, serving as a court-appointed restructuring officer for high profile bankruptcies, and serving in a leadership capacity as the chair of Prism's investment committee.

Prior to joining Prism, Mr. Bailey served as the Senior Vice President/Chief Accounting Officer for ClubCorp, Inc., a position where he was responsible for the accounting, financial planning and analysis, and human resources functions for the world's largest owner/operator of private golf and business clubs. He has also served as the Senior Vice President/Chief Financial Officer for HQ Global Workplaces, Inc., and as the Director of Finance and Vice President/Corporate Controller and Chief Accounting Officer for Bristol Hotels & Resorts.
With more than four decades of high-level accounting experience at a range of different positions in the industry, Mr. Bailey brings a rare combination of perspective and hands-on experiences to his work at Prism. His insight, expertise, and deep understanding of the financial contours and complexities of the hospitality sector are an invaluable asset to the organization.

A certified public accountant, Mr. Bailey graduated from Texas Tech University in 1979, where he earned a degree a Bachelor of Business Administration (BBA) in accounting.

Please visit http://www.prismhotels.com for more information.
Linkedin Profile: https://www.linkedin.com/in/john-bailey-ab326911/
Mr. Bailey can be contacted at +1 214-987-9300 or john.bailey@prismhotels.com
Author's Articles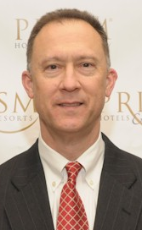 By John Bailey, Chief Financial Officer, Prism Hotels & Resorts