Editorial Board Guest Author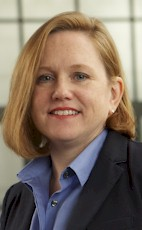 Ms. Prestia
Maryann Prestia
Vice President & Hospitality Program Manager, Distinguished Programs
As the vice president and hospitality program manager for Distinguished Programs, Maryann Prestia is responsible for leading and overseeing the primary lines underwriting team for its hospitality, historic properties and cyber liability programs. In addition, Maryann assists with the development and expansion of Distinguished Programs' real estate and hospitality products.

An experienced insurance professional with more than 30 years of experience in the industry, Ms. Prestia joined Distinguished Programs in 2018 after serving as vice president of insurance operations for a member-owned program facility serving luxury resorts and hotels. In this role, she led operations including claims and risk management for approximately 130 private resorts, most with different owners, connecting them with security professionals and providing webinars and other educational training resources.
Ms. Prestia began her insurance career as an underwriter, earning positions of increasing responsibility and eventually management roles. Although she now specializes in the hospitality space, she has experience in a variety of insurance sectors, from professional liability coverage for doctors and attorneys to risk management for fire departments and ambulance rescue squads.
Ms. Prestia broadened her insurance experience at Berkeley Mid-Atlantic Group, where she spent nearly 11 years handling the managerial and corporate end of underwriting, rather than day-to-day underwriting tasks. It was during this time that she began to specialize in hospitality insurance, which played a role in her position at Distinguished Programs today.
A graduate of Indiana University of Pennsylvania with a bachelor's degree in business, Ms. Prestia is based in Richmond, Virginia. She often works from Distinguished Programs' Bellevue, Washington location.
Please visit http://www.distinguished.com for more information.
Linkedin Profile: https://www.linkedin.com/in/maryann-prestia-5110a728/
Ms. Prestia can be contacted at +1 425-213-5184 or mprestia@distinguished.com
Author's Articles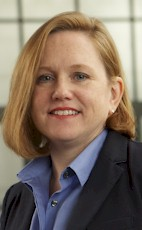 By Maryann Prestia, Vice President & Hospitality Program Manager, Distinguished Programs