Editorial Board Guest Author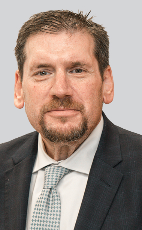 Mr. Raine
Michael Raine
Business Development/Project Executive, HITT
With over 30 years of experience within the construction industry, Michael Raine serves HITT Contracting's Hospitality division whose broad range of experience ranging from historic renovations to ground up, new construction hotels for some of the world's most exclusive brands produces revenues in excess of $100 million per year.
Mr. Raine began his career in his family's plumbing business, cleaning copper fittings in the office basement at the age of 10 and eventually earning his Master Plumber / Gas-Fitters licenses in five local Washington, DC jurisdictions. As a project manager and business development executive he has a true passion for the construction industry and has built a reputation as a true client advocate. Detailed planning, enhanced communication, and understanding client objectives ensures a proactive approach to business development and project management where any goal is within reach.
Specializing in hospitality and commercial construction including PIP's, renovations, re-purposing and base building, Mr. Raine's list of clients range from limited and full service to luxury and resort hospitality clients for both corporations and owner / operators. He builds, maintains, and enhances client relationships. His passion for the client has prompted him to teach client relationship management courses over his career. His mantra for maintaining client relationships falls under three simple rules: keep your promises, return every phone call, and take every phone call.
As Project Executive within HITT's Hospitality division, Mr. Raine is tasked with expanding the client base, building and enhancing existing client relationships and overseeing a dynamic project management team. He facilitates client relationships and is responsible for contract review, negotiation, and administration. He is dedicated to ensuring project success through ownership of the schedule, project team management, and subcontractor management.

Please visit http://www.hitt.com for more information.
Linkedin Profile: https://www.linkedin.com/in/michaelraine/
Mr. Raine can be contacted at +1 703-289-9247 or miraine@hitt-gc.com
Author's Articles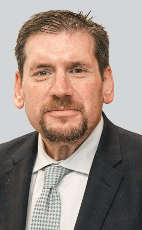 By Michael Raine, Business Development/Project Executive, HITT