Editorial Board Guest Author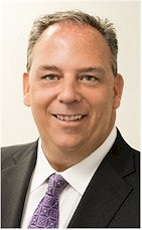 Mr. Arigo
Robert Arigo
Vice President of Operations - New York, M&R Hotel Management
Robert Arigo, a 31-year hospitality veteran,joined M&R Hotel Management of Great Neck, New York, in September 2018 as vice president of operations for the company's 17 managed hotels in the New York metropolitan area. His mandate is to ensure that each hotel meets, if not exceeds, the high service standards set by M&R and its affiliated brands.
During his lodging career, Mr. Arigo has worked to create strong operating platforms designed to deliver a high level of guest service, while helping ownership and the brands to achieve their goals.
Before joining M&R, Mr. Arigo was senior director of operations for the New York properties of Hersha Hospitality Management, based in Philadelphia. From 2010 to 2012, he was chief operating officer and asset manager for New York-based Widewaters Hotels LLC. With Capital Hotel Management, he led the finance team as vice president.
Earlier in his career, Mr. Arigo played a hands-on role in multiple asset management assignments for the Black Acre Portfolio of upscale resort and urban hotels. Prior to that, he was general manager of hotels in New York, Florida and Virginia.
Mr. Arigo's asset management experience includes senior positions with Highgate Hotels. From 2005 to 2007, he had oversight of the significant United States lodging portfolio?of Goldman Sachs, the global investment bank.
Mr. Arigo is proud of his commitment to a philanthropic efforts, including an Autism Speaks campaign conducted during his tenure with Hersha Hospitality Management that exceeded its fundraising goals.
Mr. Arigo earned a bachelor of science degree in finance at Bentley College in Waltham, Massachusetts. He has been recognized with multiple Hotel of the Year and Award of Excellence citations by Marriott International, Hilton Worldwide and Hersha Hospitality Management.
Please visit http://www.mrhotelgroup.com for more information.
Mr. Arigo can be contacted at +1 516-279-4888 or info@mrhotelgroup.com
Author's Articles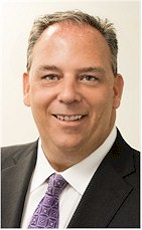 By Robert Arigo, Vice President of Operations - New York, M&R Hotel Management