Editorial Board Guest Author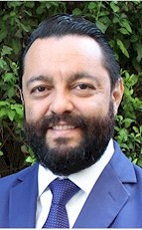 Mr. Ferreyra Acosta
Vicente Ferreyra Acosta
General Director, Sustentur
Believing that there is no future for tourism if it is not sustainable, Vicente Ferreyra Acosta has dedicated the last 20 years of his life to understand and change tourism in Mexico and Latin America. He is General Director of Sustentur, a social enterprise that works to increase the competitiveness of companies and destinations while preserving natural resources, increasing the quality of life in local communities and promoting wellness.
Mr. Acosta boasts vast experience in launching sustainable tourism projects for governments, companies and rural communities; he has coordinated international projects for institutions including the World Bank, Inter-American Development Bank, and international development agencies, in addition to government and private companies. Still, his work on the ground with rural communities is what makes him happiest.
Mr. Acosta earned his Doctorate in International Tourism from Universidad Anáhuac and the World Tourism Organization. He consulted on and developed the Sustainable Tourism Masterplan Quintana Roo 2030 and coordinates the most ambitious regional sustainable tourism project in the Mesoamerican Reef countries: Mexico, Guatemala, Honduras and Belize.
Mr. Acosta is an international lecturer and advisor in sustainability and tourism issues; he is also chairman of the organizing committee of the Sustainable and Social Tourism Summit, the most important sustainable tourism event in Latin America, held annually in Cancun. He has participated twice in TEDx events as a speaker on travel and sustainable tourism topics.
Please visit http://www.sustentur.com.mx for more information.
Mr. Ferreyra Acosta can be contacted at +52 998-267-8897 or vicente@sustentur.com.mx
Author's Articles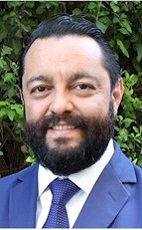 By Vicente Ferreyra Acosta, General Director, Sustentur