Editorial Board Guest Author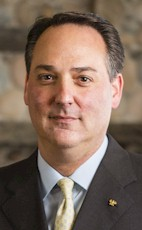 Mr. Hostettler
Daniel Hostettler
President & Managing Director, Ocean House Management
Daniel A. Hostettler is the President and Managing Director of Ocean House Management (OHM) and its group of four properties: Ocean House (Watch Hill, Rhone Island) and Weekapaug Inn (Westerly, Rhode Island), the Preserve at Boulder Hills (Richmond, Rhode Island), and the Inn at Hastings Park (Lexington, Massachusetts).
Having opened the Watch Hill and Westerly properties in 2010 (both now Forbes Five Star properties) and added the Inn in May 2019 (AAA Four Diamond), Mr. Hostettler is now responsible for the group's day-to-day operations and its long-term strategic vision. The Preserve will open this summer.
Mr. Hostettler has gained his experience and perspective over a 25-year career in the hospitality industry, developing and managing hotels, restaurants, residential components and private clubs in Europe and across the United States. His most recent career titles include President and Managing Director of Lajitas (Lajitas, Texas), Managing Director at La Posada de Santa Fe Resort & Spa (Santa Fe, New Mexico), the Summer Lodge Hotel and Spa (Dorset, England). He held a variety of positions at Meadowood (Napa Valley, California), and was part of the opening team of Peninsula (Beverly Hills, California). In all, he has participated in the opening of five luxury properties.
In addition to his work at Ocean House Management, Mr. Hostettler is also the President of Relais & Chateaux, North America, a position he has held since 2017. One of his many responsibilities is to liaise with all eighty eight properties in the United States, Mexico, Canada and the Caribbean. This gives him a rare perspective during the Covid crisis.

Please visit http://www.oceanhouseri.com for more information.
Mr. Hostettler can be contacted at +1 401-584-7043 or dhostettler@oceanhouseri.com
Author's Articles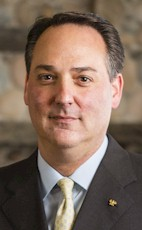 By Daniel Hostettler, President & Managing Director, Ocean House Management