Editorial Board Guest Author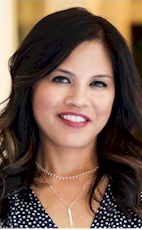 Ms. Macabante
Irene Macabante
Vice President Branding & Marketing, Identity Hospitality
Irene Macabante is currently the VP of Branding & Marketing at Identity Hospitality and has over 25 years of diverse experience across several industries. Previously, she was the Co-Founder and Creative Director at Chix Creative. There, she crafted marketing, social media and success strategies and was responsible for the design of websites, web applications, branding and identity assets, print pieces, trade show booths, marketing materials and campaigns for clients in spa, life & style, technology, and search industries.
At Identity, Ms. Macabante provides high-level, highly customized concierge-style design, branding, marketing and consulting services to the luxury spa and wellness sectors. Ms. Macabante's expertise also includes building brands on the product side. She's equally excited serving Identity's product clients and offering them that same passion and expertise for building a wellness-related business that she gives to spas. Nail art and health are two of Ms. Macabante's biggest passions, rivaled only by her strong interest in and dedication to promoting sustainable disinfecting practices that also improve the health of people and animals while reducing environmental impact.
Ms. Macabante recently acquired a Disinfection and Infection Prevention Certification in order to serve the spa and hospitality communities better in the post-pandemic world. Identity Hospitality is a luxury spa and wellness consultancy based in Southern California.
Since 2017, the company has brought beautiful looking, exceptionally organized spas to life with a unique blend of guidance and collaboration. Identity prides itself on its mixture of diverse spa leadership experience combined with its involvement in all aspects of spa development and operations for over 80 spas worldwide.
Please visit http://www.identityhospitality.com for more information.
Ms. Macabante can be contacted at irene@identityhospitality.com
Author's Articles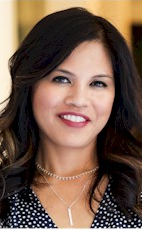 By Irene Macabante, Vice President Branding & Marketing, Identity Hospitality