Editorial Board Guest Author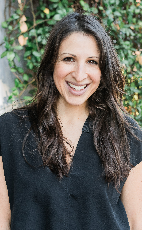 Ms. Draheim
Amy Draheim
Founder, ABD Creative
Amy Draheim is a hospitality marketer, a traveler, a podcast host, and a published author. Her novel appeared on Page Six of the NY Post and received a New York Public Library Award -- although she has traded fiction for travel writing and hospitality marketing, she still has a few more plot twists in store.
By day, Ms. Draheim owns a marketing consulting agency representing resorts, hotels, restaurants, and travel brands. Her work in hospitality has taken her on adventures all over the world. Hospitality has given her a deep understanding of the tourism industry. For Ms. Draheim, everything comes back to storytelling.

Ms. Draheim's passion for storytelling drives her diverse creative and professional pursuits. After founding ABD Creative Agency in 2017, she has gained a robust portfolio of travel, hospitality and lifestyle brands around the world. Her personal blog, The Traveler's Journey, chronicles her adventures across the globe. Ms. Draheim also hosts How to Share, a weekly travel & marketing podcast featuring conversations with industry leaders as they discuss marketing trends and tackle the future of travel.
The How to Share podcast is a resource for hospitality and marketing professionals during uncertain times. Each week, Ms. Draheim covers a timely topic on adapting to the current direction of marketing and the future of travel, including conversations with industry leaders.
A marketing expert, content creator, consultant, published author, podcaster and blogger with a passion for travel, sustainable living and inclusivity, Ms. Draheim's unique career experiences have formed her one-of-a-kind perspective as a travel & marketing storyteller.

Please visit http://www.amydraheim.com for more information.
Linkedin Profile: https://www.linkedin.com/in/amy-draheim/
Ms. Draheim can be contacted at +1 305-677-3904 or amy@abdagency.com