Editorial Board Guest Author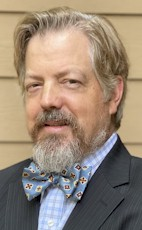 Mr. Krapp
Kevin Krapp
Area Director — Atlanta, The Indigo Road Hospitality Group
Born in Charleston, SC, Kevin Krapp has spent much of his life on the Southeastern coast. Hailing from Hilton Head Island and Columbia SC, Mr. Krapp relocated to Atlanta as a teen where he began working in the restaurant industry as a server. After moving back to Charleston for college, he began his fine dining career as a server at Blossom Cafe where he learned the finer skills of serving others.
Mr. Krapp went on to pursue a serving position with Charleston's Peninsula Grill, noting it was here where he was first encouraged to start managing as he learned more about the hospitality side of the business. Peninsula Grill was different than any other fine dining restaurants I'd worked in, said Mr. Krapp. It was here that I learned how hospitality went far beyond great food, wine and service.
After graduating from the College of Charleston Mr. Krapp moved back to Georgia in 2000. He began his management career with the Sedgwick Restaurant Group at Van Gogh's, he then joined the team at the Atlanta institution, Bone's Steakhouse. Mr. Krapp credits his time at Bone's as the biggest influence on his management career. After a brief hiatus from restaurant management, he rejoined the industry as the Assistant General Manager at Del Frisco's Grille for its Atlanta opening in 2012.
Soon after, Mr. Krapp connected with his friend Steve Palmer, of the Indigo Road Hospitality Group. Mr. Palmer was opening Oak Steakhouse in Atlanta and Kevin was brought in to serve as the restaurant's opening General Manager - he has been with The Indigo Road ever since.
Most recently, Mr. Krapp served as Director of Operations for the hospitality group's two concepts in Alpharetta's Avalon before taking the reins in early 2019 as the Area Director of Operations for Georgia, overseeing operations for all six of Indigo Road's Georgia concepts - Oak Steakhouse, Colletta, O-Ku, Tiny Lou's at The Hotel Clermont, Sukoshi and Donetto.
Please visit http://www.theindigoroad.com/ for more information.
Linkedin Profile: https://www.linkedin.com/in/kevinkrapp/
Mr. Krapp can be contacted at +1 678-571-1632 or kkrapp@theindigoroad.com
Author's Articles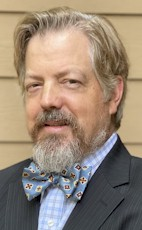 By Kevin Krapp, Area Director — Atlanta, The Indigo Road Hospitality Group