Editorial Board Guest Author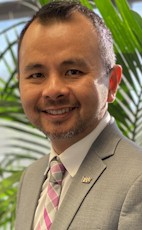 Dr. Cheng
Michael Cheng
Dean, Chaplin School of Hospitality & Tourism Management, Florida International University
Dr. Michael Cheng is the Dean at the top-ranked Chaplin School of Hospitality & Tourism Management at Florida International University, where he is transforming hospitality, starting with the learner experience. He was previously a tenured Associate Professor and Director of the Food and Beverage Program.
Dr. Cheng has subject matter expertise in competency-based learning, hospitality management, Culinology®, food product development, restaurant development, sensory analysis, and food and beverage management.

Prior to joining Florida International University, Dr. Cheng served as founding Director and Department Chair, Director of Global Studies and MBA Programs, and Professor of Culinology® at Southwest Minnesota State University.

Dr. Cheng received both his B.S. and M.S. in Restaurant/Foodservice Management from the University of Nebraska-Lincoln, and his Ph.D. in Hospitality Management from Iowa State University. He brings over 20 years of experience in teaching and learning in Culinology® and Hospitality Management, and established the world's first and only academic discipline that blends culinary arts and food science-Culinology®.

The Vilcek Foundation recognized his achievements by placing Dr. Cheng as a finalist in the Vilcek Prize for Creative Promise in the Culinary Arts in 2010. He has been honored three times by the Research Chefs Association (RCA) with the President's Award for his continued innovation, dedication, leadership and extraordinary contributions to the RCA community. Since the inception of the first Culinology® degree program at Nebraska, Dr. Cheng has been involved with establishing other Culinology® programs, including University of Nebraska-Lincoln, Southwest Minnesota State University and Taylor's University, Malaysia.

Dr. Cheng was invited by the National Restaurant Association to be on a panel of Culinology® experts at the 2006 Restaurant, Hotel-Motel Show in Chicago, has presented at various national and international conferences, such as the Molecular Gastronomy Workshop at University College Cork, Ireland, the Research Chefs Association Culinology Expo, the League for Innovation, and the National Institute for Staff and Institutional Development. In addition, he has also been invited to judge several culinary competitions in Florida, Nebraska, and Minnesota.

Dr. Cheng is also the Editor-in-chief of the Journal of Culinary Science and Technology as well as a published author of several peer-reviewed articles on Culinology® competencies and has been awarded over $1 million in public and private funded research. He continues to chair the Higher Education committee, and serves as the Board Member-at-large for the Research Chefs Association. Dr. Cheng is a native of Malaysia.
Please visit http://www.hospitality.fiu.edu for more information.
Linkedin Profile: https://www.linkedin.com/in/mikescheng/
Dr. Cheng can be contacted at +1 507-401-6676 or micheng@fiu.edu
Author's Articles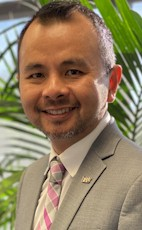 By Michael Cheng, Dean, Chaplin School of Hospitality & Tourism Management, Florida International University