Editorial Board Guest Author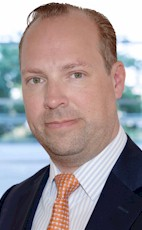 Mr. Nuenemann
David Nuenemann
Founder & Managing Partner, Shoreline Hospitality
David Nuenemann is a Founder & Partner of Shoreline Hospitality, a consulting firm focusing on independent, small & medium sized hotels, resorts as well as restaurants.
Shoreline Hospitality provides services in Germany as well as Internationally, with key markets being the Caribbean and South East Asia.
Mr. Nuenemann has 2 decades of management experience in the hotel industry in Europe, the USA, the Middle East, China and the Caribbean. He has experience in refining the operations of some of the worlds most prestigious hotels and resorts. His portfolio encompasses: Fairmont - Raffles Hotels & Resorts, Kempinski Hotels and Mandarin Oriental Hotel Group.
Mr. Nuenemann spent a total of ten years in a remote island environment and was responsible for the operation of a complex resort in the ultra luxury segment. Before starting Shoreline, he worked as a general manager to subsequently serve as the owner's representative / asset manager for several companies.
Founded from a passion for enabling leisure hotels and resorts to reach their full potential, Shoreline Hospitality offers a holistic approach to evaluating a properties' current performance; assisting their clients to maximise returns and carry forward a strategy which aligns with their goals.
Shoreline's business model sets itself apart from 'traditional consulting businesses' in the hospitality industry. Various packages are offered at fixed prices. In addition, there is obviously the possibility to provide bespoke solutions according to the respective client and their requirements, or to combine packages as desired.

Please visit https://www.shoreline-hospitality.com for more information.
Linkedin Profile: https://www.linkedin.com/in/david-nuenemann-a2400077/
Mr. Nuenemann can be contacted at +49 403-486-9738 or david@shoreline-hospitality.com
Author's Articles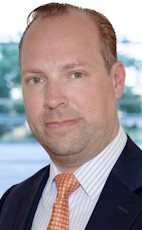 By David Nuenemann, Founder & Managing Partner, Shoreline Hospitality