Editorial Board Guest Author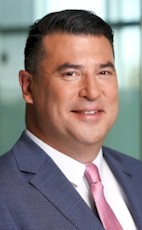 Mr. Quinn
Brian Quinn
Chief Development Officer, Domio
A recognized leader in domestic and international real estate, travel and lodging, Brian Quinn has spent the entirety of his career in hospitality, with a wealth of experience across hotel and restaurant franchising, management, marketing, operations, finance and development. His leadership and expertise have generated more than $2.5 billion in revenue growth across multiple public and private platforms.
As Domio's chief development officer, Mr. Quinn is responsible for leading the company's expansion and development strategies as it pioneers an innovative approach to the rapidly growing global apart-hotel concept.
Prior to his role at Domio, Mr. Quinn served as SVP/head of new construction at Choice Hotels, where he spearheaded growth of the company's domestic pipeline to more than 1,000 hotels - the largest in its history. He has also worked in senior executive positions for other hotel and real estate companies, including InterContinental Hotels Group, Driftwood Hospitality, Red Lion Hotels and Hilton. Mr. Quinn is a board member of the Florida Restaurant & Lodging Association and former board member of both St. Leo University and the American Hotel and Motel Association.
Driven by technology, data and human connections, Domio is a pioneering apartment-hotel brand based in New York. Since its launch in 2016, Domio has revolutionized the industry with cutting-edge technology and innovation. With industry-leading amenities and a best-in-class team, Domio delivers the consistent standards in security and cleanliness of a hotel chain with authentic, locally focused experiences. Today, the brand has established a strong presence in major U.S. markets such as Miami, Chicago, Nashville and New Orleans, and is expanding operations internationally with its first property in Tulum, Mexico.
Please visit http://www.staydomio.com for more information.
Linkedin Profile: https://www.linkedin.com/in/brianquinnsf/
Mr. Quinn can be contacted at +1 612-812-7166 or brian.quinn@staydomio.com
Author's Articles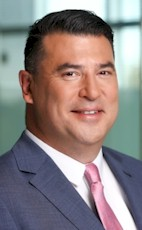 By Brian Quinn, Chief Development Officer, Domio