Editorial Board Guest Author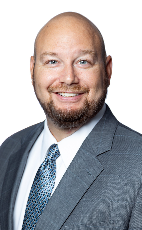 Mr. Meliker
Ryan Meliker
President & Co-Founder, Lodging Analytics Research & Consulting
Ryan Meliker is the backbone of all Lodging Analytics Research & Consulting projects. His unique blend of analytical expertise from over a decade on Wall Street and deep lodging industry knowledge are the components at the core of LARC. He oversees all analytical research and consulting projects.

Prior to founding LARC, Mr. Meliker served as Senior Vice President of Corporate Strategy and Investor Relations for RLJ Lodging Trust, one of the preeminent owners of hotel real estate in the United States. In that role, he was an integral part of the company's strategic transformation, following the acquisition of Felcor Lodging Trust.
Prior to RLJ, Mr. Meliker spent over ten years as a Wall Street analyst covering the Lodging and the REIT industries. His Wall Street career began and flourished at Morgan Stanley where he worked on both the Gaming & Lodging and REIT equity research teams and ultimately became a lead publishing analyst on Lodging REITs.
Mr. Meliker left Morgan Stanley to launch a REIT & Lodging equity research platform at MLV & Co (now B Riley FBR), a boutique investment bank, where he also served as Director of Equity Research for the organization. Following MLV & Co, he served as a Senior REIT & Lodging Analyst at Canaccord Genuity, a Canadian-based broker dealer.
In addition to experience on Wall Street, Mr. Meliker spent several years with PricewaterhouseCoopers Hospitality Consulting practice and HVS International where he focused on real estate transaction advisory work primarily in the lodging industry. He began his career in the lodging industry with five years in property operations with Omni Hotels and Premier Resorts International.
Mr. Meliker received a B.S. degree from Colgate University and an M.B.A. from Michigan State University with a dual concentration of Finance and Hospitality Business. He serves on the Alumni Advisory Council for The School of Hospitality Business at Michigan State University, is a frequent guest lecturer at Michigan State University and at NYU and was the 2010 Emerging Alumnus of the year at The School of Hospitality Business at Michigan State University.
In addition, Mr. Meliker has been a guest on CNBC, Bloomberg and Business News Network. He has also been quoted on multiple occasions in the Wall Street Journal, New York Times, Washington Post, Bloomberg, USA Today and multiple other media outlets.
Please visit http://www.larcanalytics.com for more information.
Linkedin Profile: https://www.larcanalytics.com/
Mr. Meliker can be contacted at +1 917-272-2332 or rmeliker@hotmail.com