Editorial Board Guest Author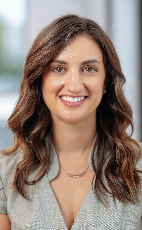 Ms. Adkisson
Katie Adkisson
Partner & Co-Founder, Reed Public Relations
As partner, Katie Adkisson leads all efforts related to new business development for Reed Public Relations, working with the account team and manages many of the company's other day-to-day operations.
Ms. Adkisson has vast hospitality and tourism experience, leading REED's hotel clients and as the former lead on several Convention and Visitor's Bureau accounts. She also has secured coverage for clients in Southern Living South's Best Hotel, USA Today 10 Best Hotels, Travel + Leisure, Conde Nast and more.

Alongside REED PR's president and founder, Lauren Reed, Ms. Adkisson has led the agency to double digit percentage growth each year since it was founded. She also helped spearhead the agency's internal give-back program, Be The Good, that uses a portion of annual profits to fund trips for volunteers to go on service trips both locally and abroad. More recently, she led the development of REED PR's COVID-19 Communications Hotline that is providing free PR and marketing counseling to business owners amid the pandemic.

Ms. Adkisson has received several awards including the PRSA Nashville Mercury Award in 2012 that honors top PR professionals in the market with less than 10 years of experience and was named to the Nashville Business Journal's 40 Under 40 class of 2020.
Please visit http://www.reedpublicrelations.com/ for more information.
Linkedin Profile: https://www.linkedin.com/company/reed-public-relations/
Ms. Adkisson can be contacted at +1 615-828-7351 or katie@reedpublicrelations.com