Editorial Board Guest Author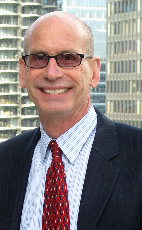 Mr. Holland
Bob Holland
Associate Partner, Strategic Solutions Partner
Bob Holland has been a partner of Strategy Solutions Partner since December 2015. He believes the foundation of success begins with building relationships based on mutual respect and trust, and delivering results through aligned, unified goals. And he knows how to deliver on that belief.
With a proven track record of creating enthusiastic and cohesive teams, Mr. Holland brings over 45 years of diverse hospitality experience to SSP, heading up the Operations Support Services business line. He is known as a creative and strategic leader who thrives in challenging environments. He has established a solid history of producing substantive financial improvements at both the revenue and profit levels, while demonstrating an unyielding emphasis on improving customer experience and increasing associate engagement.

Mr. Holland has held a broad range of corporate and hotel-based positions with some of the industry's most highly recognized global hotel brands, independent luxury properties, and pre-eminent third-party management companies. Among his significant accomplishments are overseeing the hurricane restoration, rebranding, and re-launching the Five Star Resort at Pedregal (now the Waldorf Astoria) in Cabo San Lucas; tenure as VP Human Resources at Interstate Hotels; and successfully overseeing more than 150 global hotel openings as VP Openings for Wyndham Hotels and Resorts including directing the significant renovation and rebranding of the group's Grand Chicago Riverfront Hotel.

Mr. Holland and his wife, Nancy, live in Chicago, where they love the urban vibe and taking advantage of all city life has to offer. They both love the outdoors and are avid bicyclists and enjoy exploring the city and its environs, often, from two wheels. When not immersing themselves in Chicago, they love to travel (pre-Covid) and are both volunteers on the Board of Directors of a non-profit organization supporting orphaned and vulnerable children in Addis Ababa, Ethiopia. (www.morechildren.org).

Please visit http://www.strategicsolutionpartners.com/ for more information.
Mr. Holland can be contacted at +1 312-894-9399 or bholland@strategicsolutionpartners.com