Editorial Board Guest Author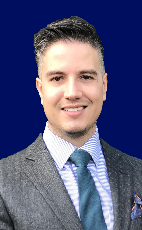 Mr. Viteri
David Viteri
Consultant, Viteri Marketing
David Viteri is a marketing professional that brings into his campaigns the experiences, unforgettable memories, and the connectivity to the world, that travel and tourism infuse into life.
With over a decade of experience at the agency, in-house and entrepreneurial levels, Mr. Viteri has developed and executed digital marketing initiatives for brands such as the Seminole Tribe Casinos, Hard Rock, The Leading Hotels of The World, and Hilton.
Mr. Viteri also has proven results in various digital marketing concentrations, such as search engine optimization, paid search, paid social media, programmatic advertising, and email marketing; for companies in various industries - hospitality, healthcare, automotive, beauty, and consumer goods.
Mr. Viteri is an award winning digital marketer, having received numerous Romero Awards for his SEO, social media marketing, and database marketing campaigns in the casino/gaming industry, as well as a recipient of the Barona/VCAT Excellence in Indian Gaming Award. He commits to showcasing clear value propositions in his campaigns, so that the audience fully understands the brand's promises.
Dedicated to his profession of marketing, Mr. Viteri continuously strives to learn the latest strategies and tactics in the field, but more importantly, he shares his findings with college students at the undergraduate and graduate levels during guest lectures. As a dedicated hospitality professional, he also volunteers with Hospitality Helping Hands as well as Feeding America, in order to help fellow hospitality professionals and the greater community of South Florida.
Mr. Viteri holds bachelor's degrees in International Business & Trade as well as Hospitality & Tourism Management from Florida Atlantic University. He also holds a master's degree in Integrated Marketing from New York University.
Please visit http://www.viterimarketing.com for more information.
Mr. Viteri can be contacted at +1 561-351-0156 or david@viterimarketing.com