Editorial Board Guest Author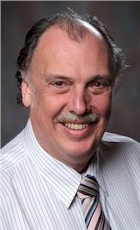 Mr. Wood
Derek Wood
Managing Director, Derek Wood Associates Ltd.
Derek Wood is Managing Director of Derek Wood Associates Ltd. He has had his own Independent Hospitality IT Consultancy company since 1986, undertaking all aspects of telecommunication, in-room technology consultancy and project management within this highly specialized area. Mr. Wood is a very well known figure within the hospitality sector and has 35 years of experience within the telecommunications industry of which for the past 21 years he has been deeply involved with independent hotel technology consultancy, both within East and Western Europe as well as Africa and The Middle East. He is listed within the 'International Who's Who of Professionals', in recognition of the contribution his company has made to the hotel industry. Mr. Wood works predominately within the independent 4 & 5 star hotel sector, but also provides consultancy services to larger hotel groups as well as to the hospitality vendor market place. He specializes in in-room technology and has worked for some of the most prestigious 5 Star Hotels throughout Europe. In 2010 Mr. Wood was elected to the Board of Directors for HFTP. HFTP is the international professional association serving members working in hospitality. Since 1952, HFTP has been dedicated to providing members with extraordinary networking opportunities, industry-leading certification programs and events, and essential resources for professional growth. It is also responsible for HITEC the largest annual hotel technology conference in the world. Mr. Wood is also regularly asked to speak at Hotel Technology conferences throughout mainland Europe (Eurhotec, HOSTEC, IHTF, EHTEC and HOSPACE) and well as within the United States of America (HITEC). He has served on the Advisory Council for HITEC between 2003 - 2006, was on the HOSTEC-EURHOTEC Advisory board for 2005/6, and the EHTEC advisory board for 2007, 2008, 2009 and 2010 and is considered to be one of Europe's leading independent consultants within this highly specialized field.
Mr. Wood can be contacted at 441179612938 or Derek@derekwood.co.uk
Author's Articles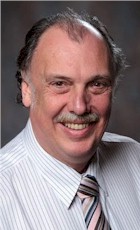 By Derek Wood, Managing Director, Derek Wood Associates Ltd.