Editorial Board Guest Author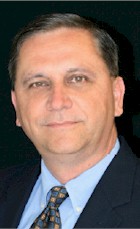 Mr. Meadows
Gary Meadows
President, HCI Architecture, Inc.
Gary C. Meadows, AIA, President of HCI Design, Incorporated has been responsible for management of Architectural services for HCI since 1995, thus enabling HCI to offer "in-house" comprehensive design services. His employment history also includes eleven years as Architectural Design Coordinator for a major design-build firm and experience dating to 1980 in the New Orleans marketplace. Mr. Meadows is the Architect for the St. Thomas Hope VI Housing Redevelopment, the Marriott Residence Inn, the Hilton Garden Inn, the Cotton Mill Apartments, and the American Can Apartments all in New Orleans, Louisiana; the Blackstone Courtyard by Marriott in Ft. Worth, Texas; the Humble Courtyard, Residence Inn and Apartments in Houston, Texas; the Courtyard by Marriott in Omaha, Nebraska; the Renaissance Suites Hotel and the Merchandise Mart Apartments in St. Louis, Missouri and numerous other commercial and industrial facilities. Mr Meadows holds a Bachelor of Architecture, 1979, Louisiana State University and is affiliated with: American Institute of Architects
Registered in the State of Louisiana (Reg. No. 2900)
Registered in the State of Texas (Reg. No. 15680)
Registered in the State of Nebraska (Reg. No. A-2757)
Registered in the State of Missouri (Reg. No. 8008-A)
Registered in the State of Mississippi (Reg. No. 3454)
National Council of Architectural Registration (NCARB No. 34,825)
Member, Preservation Resource Center of New Orleans
Member, National Trust for Historic Preservation
Mr. Meadows can be contacted at 504-566-0204 or gmeadows@hriproperties.com
Author's Articles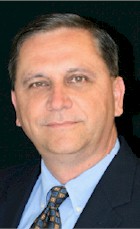 By Gary Meadows, President, HCI Architecture, Inc.