Editorial Board Guest Author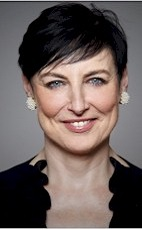 Ms. Carter
Susanne Carter
Chef Concierge, The Ritz Carlton New York, Central Park
Susanne Carter's career began with a solid education in Europe at The Hotel Management School in Freiburg im Breisgau, followed by a stint in Berlin where she worked at the Hotel Bremen and Schlosshotel Vier Jahreszeiten Berlin. She held several positions at the two hotel properties, from Assistant to the General Manager, Director of Human Resources, and Guest Relations Manager to Front Office Manager.
Ms. Carter moved to New York in 1996, and launched her career in Hotel Management at the Pierre Hotel, then a Four Seasons Hotel, as Assistant Front Office Manager, and continued at the New York Palace Hotel from 1998 to 2000. She fell in love with the Concierge Profession and was invited back to the Pierre in 2000 to launch this new leg of her career. Ms. Carter's reputation in the industry was so impressive that she was asked to join The Ritz-Carlton New York, Central Park as an Assistant Chef Concierge in 2002. She was an integral part of the hotel's achieving and maintaining Five Diamonds and Five Stars over the years. During her tenure, she was nominated for Best Concierge of the Year at The Big Apple All Stars Award and won in 2008. Her long term dedication earned her the Chef Concierge position at The Ritz-Carlton New York, Central Park in 2010. In 2012, she was nominated and was awarded Chef Concierge of the Year at the Hotel Experience Awards Gala. She was recognized by popular vote from a pool of hundreds of NYC hotel professionals. Ms. Carter has been a proud member of The New York City Association of Hotel Concierge since 2000. She is also a prominent member of Les Clefs d'Or USA since 2005.
Ms. Carter has been featured on HGTV's Posh Pets, and in numerous publications, including FrontDesk NY, Avenue Magazine, Hemispheres Magazine, and Gourmet Reise, a German publication for the Hotel Industry. Her multi-lingual skills combined with her strong background and solid career have made her one of the most sought-after concierge professionals in New York City.
Please visit http://www. for more information.
Ms. Carter can be contacted at +1 212-521-6040 or susanne.carter@ritzcarlton.com
Author's Articles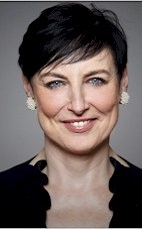 By Susanne Carter, Chef Concierge, The Ritz Carlton New York, Central Park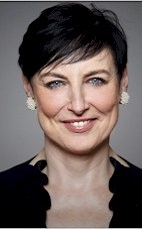 By Susanne Carter, Chef Concierge, The Ritz Carlton New York, Central Park