The Evolution of the Hotel Gym
By Bryan Green Founder & CEO, Advantage Fitness Products | July 17, 2011
Over time, I have written that exercise and fitness by definition is dynamic and therefore the indoor facilities that provide such an offering in wellness in theory should themselves always be open to their own evolution. The Hotel Gym today can take on many looks. Limited service hotels that in yesteryear would rarely have considered the offering of such an amenity, today find themselves rapidly defining a space for fitness. Larger hotels and resorts for some time have made varying commitments to the fitness amenity. However, in some cases today, many can claim they rival a well equipment health club. The common denominator between these hospitality based environments remains their relevance and appeal to the guests they serve. When it comes to fitness, exercise trends for the most part will consistently carry through regardless of what level of property you are tasked with operating.
We have so much more data today about what guests actually look for it fitness while away from their home routines. In fact, we have blog after blog sharing with us what they liked most about a given facility or workout experience while on the road. In my experience, today there are three significant areas that remain top of mind for the majority of hotel guests. In no particular order of priority, these areas can be segmented into a facility's balance in exercise offering, attention to hygiene, and finally its accessibility and availability. Not surprising, these elements are certainly extractions from what the average health club member might share as well. The difference here is; as with all things in the hospitality industry, the hotel fitness amenity has a much shorter window to get it right given the duration of the average guest stay.
The following review of these fundamentals will help you remain on point when it comes to the active care required to support the ongoing evolution of the hotel gym.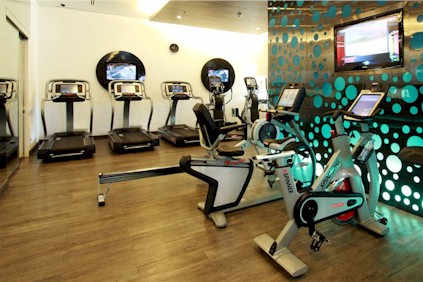 Offering what your guests want today:
Sure you have had a fitness center in place since the property opening. Perhaps you have even added to it or exchanged equipment over time. But on what basis do you determine when and how to make such adjustments? Do you have a process or partner in fitness for determining what facility layout and equipment profile is most appealing to your guests? Or, have you simply been swapping what you believe to be an updated model for the one before it that finally was costing far too much to repair?