Sheraton Seattle Hotel Social Hour
By Carrianne Smith Director of Sales & Marketing, The Sheraton Seattle Hotel, Starwood Hotels | September 09, 2012
More and more travelers are looking for consistency, hospitality and a sense of community when they travel. Sheraton Hotels and Resorts prides itself on upholding and offering brand standards, a group of familiar services and amenities that guests know to expect at any Sheraton property they visit worldwide, including the Sheraton Sweet Sleeper Bed™, LINK@Sheraton business center, and the newly-launched Sheraton Social Hour wine program.
In May 2012, Sheraton Hotels and Resorts, a division of Starwood Hotels and Resorts, launched the Sheraton Social Hour, a first-of-its-kind premium wine program designed to offer guests a community atmosphere and an environment in which guests can converse with other hotel guests, enjoy a relaxing glass of wine or convene with colleagues. The global launch event was hosted in New York on May 15, followed by launches in key markets including Seattle on May 17. The Social Hour program is now available at more than 240 participating Sheraton hotels around the world and continues to grow in participation and notoriety.
Transcending lifestyles, generations and geographies, Sheraton Hotels are the world's gathering places and the trusted partner for the social and business traveler. The brand's signature programs, including the Social Hour program, are designed to foster social interaction with welcoming spaces that bring people together. At every Sheraton property worldwide, guests can expect to feel welcomed and find comfortable and inviting accommodations, spaces and programs.
Sheraton has spent the last few years renovating and rebuilding one of the hotel industry's iconic brands and Sheraton now stands better than ever with the strongest portfolio in its history. Thanks in large part to the Sheraton brand standards, like Social Hour, guest satisfaction scores are the highest in the brand's history. In recent polls, guests rated likelihood to return, likelihood to recommend, and meeting planner and associate engagement scores are at all-time highs, signaling that guests are taking notice and appreciate the brand.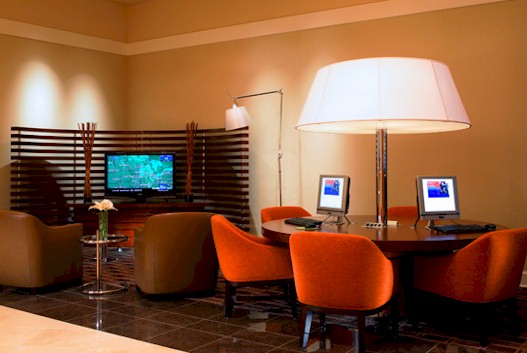 The Sheraton brand is founded on three core values: warm, comforting and connections. It is our job to ensure that each guest to walk through the doors feels welcome, is able to be themselves and experiences a sense of belonging while traveling. Through programming and amenities, the Sheraton connects with each guest to bring a sense of ease to the otherwise hectic experience of traveling.
Please Login to read the full story, or you can Get Free 30-Days Hotel Business Review
The Hotel Business Review articles are free to read on a weekly basis, but you must purchase a subscription to access
our library archives. We have more than 5000 best practice articles on hotel management and operations, so our
knowledge bank is an excellent investment! Subscribe today and access the articles in our archives.