Alignment: The Secret to Engaged and Committed Employees
Five key principles that will help you obtain long-term, productive employees
By Jacqueline Binkert Co-Founder, Appreciative Coaching Collaborative, LLC | November 04, 2012
Co-authored by Ann L. Clancy, Executive Coach, Appreciative Coaching Collaborative, LLC
In truth, human beings tend to commit to only a few endeavors in their lives, so what would make them want to commit themselves and their efforts to the benefit of the hotel they work for?
It's a well kept secret that a sense of alignment to an organization invariably leads to engaged and therefore committed employees. What is it about alignment that inspires employees to more deeply connect to the hotel they work for? Industrial psychologists and organization development practitioners have long used a commitment formula to help engage individuals and groups in the company's vision, mission and goals.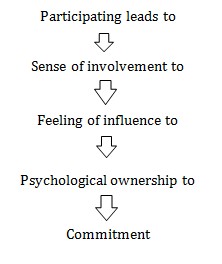 If as leaders you do not engage and involve employees in understanding the mission and strategic direction of the hotel, your employees may feel little influence and psychological ownership. If they are not clear of their connection and value as employees, they feel only loosely invested. That lack of alignment then makes itself clear to each of your hotel guests as he or she encounters staff – from the receptionists to service staff to managers. Each encounter colors the experience and value the guest ascribes to the hotel. You want to ensure a consistent, superior experience for your guests, and you have a desired brand image to convey. What needs to happen for employees to feel internally motivated to put forward their best effort on behalf of your hotel? While training is a requisite ingredient, it is usually not sufficient to inspire in employees a sense of alignment and engagement.
How do you intentionally generate alignment with employees? We offer 5 key principles of the appreciative approach to change that we know from research and experience are capable of unlocking aspirations within individuals to act in an engaged and committed manner. We know that a sense of alignment generates positive energy. Instead of having 100 employees thinking and moving in 100 different directions, alignment lasers attention on a shared picture of success and creates an "attractor" much like a magnet attracts a pile of nails to a single source.