The Circle of Trust
By Benjamin Jost Co-Founder & CEO, TrustYou | September 2013
Your parents. Your siblings. Your spouse. Your best friend. Your closest colleague. Traditionally some combination of these, if not all of them, would likely comprise your "Circle of Trust." It would be an intimate grouping of those closest to you, those who know you best. They tell it like it is, but would not have a bad word to say about you outside of this sphere. It's a safe place.
What if I told you that your "Circle of Trust" was composed of thousands of people. Most of them you don't know personally. In fact, many of them you have never even met before. They know you and have a strong opinion of you. The people in this circle are talking about you to their neighbors, to all of their social media friends and even telling people they have never met about you. They are writing about you; in a best case scenario they are saying very nice things. At other times, not so much. If you are a hotelier, what I just described is part of your "Circle of Trust."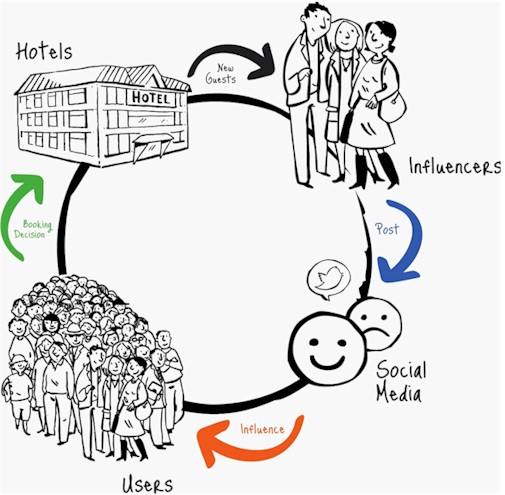 Guest feedback is growing. It's exploding. Feedback that was once confined to an in-room survey is now a billboard in the form of online reviews, social media posts, photos for all to see and yes, there is still traditional word of mouth. Your "Circle of Trust" is now made up of all these people, sharing all these stories, anecdotes and details of their stay. If it's all working well, this circle is a source of referrals and powerful ones at that. An astonishing 92% of consumers worldwide said they trust "earned media" (word-of-mouth, friends and family) above all other forms of advertising (Neilsen Global Trust Survey). This is an 18% jump since 2007 and social media and review sites have no doubt contributed to this increase as the process of sharing recommendations has become much easier, often times unsolicited (as it pops up in your Facebook stream and you think, "I should try that hotel the next time I am in New York"). The bottom line is that people trust recommendations from people they know. And who they "know" is growing as you see what friends of friends have to say and suggest across social networks. On review sites you might not even know the person, yet they become a trusted source of information just by the high level of detail they have shared about a particular experience and the number of past reviews they have posted. Put this all together and you can see how and why the "Circle of Trust" that relates to your hotel is multiplying. You can't stop its expansion, but you influence it.
Get Them Talking More: How to Increase Review Volume via Surveys
Let's face it; reviews and social media absolutely have an impact on booking decisions and ultimately your bottom line. Specific to review sites, higher-ranking hotels earn better visibility, which lends itself to a greater appeal amongst travelers, which in turn results in more heads in beds (and revenue). So you need more reviews. I know what you are thinking: "Easier said than done." My response: "It is easier than you think. Just ask them."