Analyzing Healthy Hotels for the Wellness Traveler
By Dan Pierotti Vice President Spa Development & Operations, Noble House Hotels & Resorts | July 13, 2014
With the concept of wellness tourism continuing to infiltrate the ideals of travel, it is revolutionizing the psyche and re-creating tourism as we know it and the Wellness industry right along with it.
As our society has increased its fascination, interest and necessity for complementary and alternative therapies, where the paradigm shift in healthcare has been slow and combative, the spa industry has exploded! Spas all over the world have taken advantage of this trend and have accelerated to the forefront of the Wellness Industry - promoting the benefits of services previously just thought of as "luxurious" as a necessity for establishing balance and well-being and travelers - have taken notice. Where the typical image of vacation or a hotel stays used to be about some lazy R&R; the picture has evolved into an experience of personal exploration, education on healthy living and a new lease on life.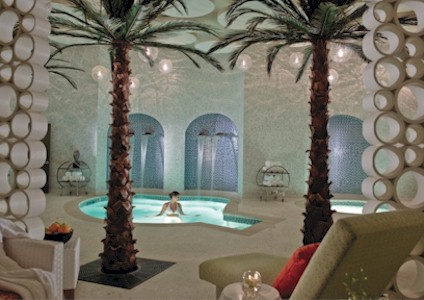 This new type of tourist has proven that wellness conscious travel is here to stay and this has been instrumental in the rise of the "Healthy Hotel" - the lodging industry's answer to this new beat. Following the suit of spas all over the world, the healthy hotel adopts wellness modalities and concepts to reflect the changing of the times and this trend should be better described as a transformation of what "vacation" means. In fact, the "Healthy Hotel" was named the number one spa trend by SpaFinder two years in a row (2013 and 2014) and the number of resorts, hotels and other lodging marketing Wellness concepts has grown exponentially in the past few years. With a $438.6 billion dollar Wellness Tourism Global market, of which, $93.4 billion dollars is linked to lodging, it is no wonder why hotels and resorts are getting on board with the Wellness traveler.
Who is the Wellness Traveler?
With the changing of the perception of what a vacation is, an image of what the person who seeks this type of service has evolved as well. In the Global Wellness Tourism Economy Study released by SRI International and the Global Spa & Wellness Summit, the wellness traveler is described as a "high-yield tourist, spending 130% more than the average tourist." The domestic wellness tourist is reported to spend 150% more than the average domestic tourist and international wellness tourists 65% more than the average international tourist. Middle-aged, wealthy, educated and from Westernized and/or industrialized countries are also reported depictions of the wellness traveler. Wellness traveling is beginning to emerge as more than just a trend, but an opportunity to capture a new dimension of travel that is on the rise and not fading anytime soon, in fact, this segment of travel will only grow as each generation develops their ideal of travel and wellness.