Is Biophilic Design Just Another Trend?
By Monika Moser Chief Operating Officer, Campbell House | November 03, 2019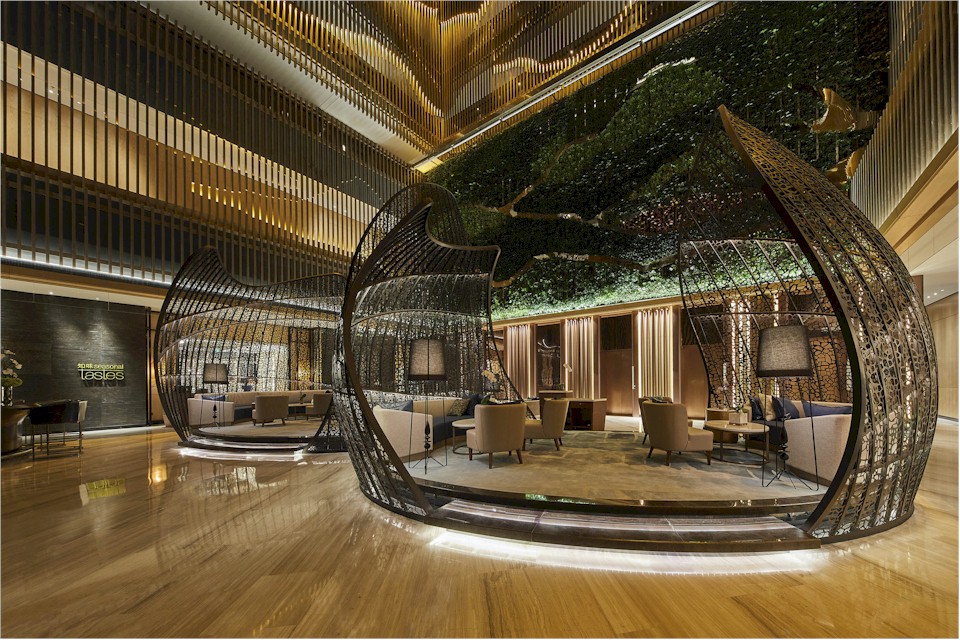 Recent studies have shown that the desire to reconnect with nature –– and, consequently, the integration of natural elements into urban environments –– has resulted in a reduction of stress levels and a subsequent improvement in general wellbeing. These findings have emerged alongside society's increasing awareness of the need to address wellbeing for the sake of both physical and mental health.
Biophilic Design as an Emerging Trend
In the workplace, many companies have been implementing biophilic design principles and elements for wellbeing within their office spaces in recent years –– quickly understanding the role that biophilia plays in improving employee satisfaction and strengthening teamwork. Creativity flourishes with less stress and better memory, both of which happen when spending time surrounded by nature. Witnessing the success of early adopters of the biophilic design trend, more and more companies are following suit –– proving that an employee's wellbeing increases his productivity at work.
With productivity lower on the list of priorities, the hospitality industry has been slower to address the demand for natural or green space in hotels and restaurants. That, however, is beginning to change, as an increasing number of hospitality designers are exploring the benefit of engagement with nature in leisure spaces.
Incorporating Biophilic Design into Hospitality Spaces
Biophilic design can be implemented in hospitality settings in a variety of ways –– not all of which require a full renovation to incorporate. Design elements that encourage deeper engagement with nature can be simple and unimposing. Architects, for example, often design all-glass facades to open their spaces up to views of the outside, creating a subtle blend of the indoor and outdoor. For hospitality interiors, designers can emphasize this idea by bringing the outdoors in, increasing the emotional response to a space in more tangible ways.