Is Green Design Really Worth the Cost?
By Matt Kavanagh Senior Project Manager, JN+A | November 24, 2019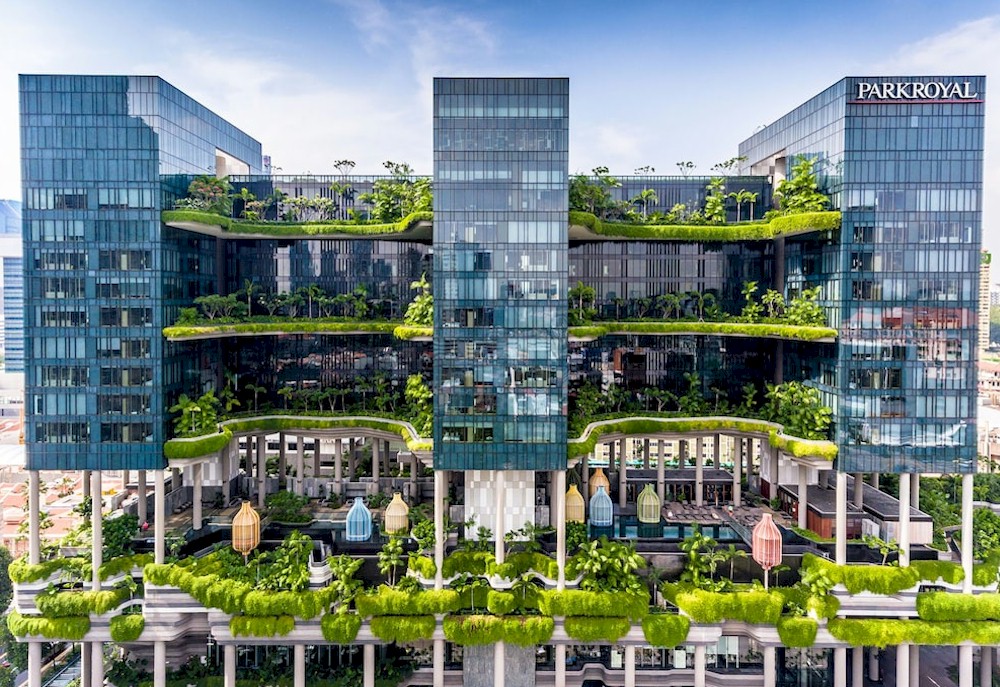 PARKROYAL on Pickering, Singapore
During the beginning of the "green design" craze of the 2000's, early adopting developers desired their buildings to receive some level of LEED rating. As the general public became more aware of the ecological issues around them, many people started to consider how their own actions contributed to the environment they inhabited.
"Green Design" became a buzz word, as people considered the impacts of the buildings that they were occupying, from the office building they spent 40 hours a week in to the hotels that they stayed in on business trips.
Some hotel owners opened their arms wide to embrace the sudden popular wave of environmental consciousness. Brands began to change how their hotel staffs operated and publicized their internal campaigns in order to capitalize on the new growing market segment of patrons. Design professionals – both young and old – rushed out to take their LEED exams to become "Accredited Professionals" or "AP" for short.
Local municipalities passed laws that required some level of sustainable design; while others outright required all new buildings to be LEED certified. Building officials imposed new requirements on construction and even created a new set of international building regulations to address green design.
After approximately 10-15 years or so, it seems like a reasonable time to step back and ask the question, "was all the hype for 'green design' worth it?" The answer, as usual, is never quite straight forward. To start with, it really depends on each person's role in the process.