Sage Hospitality: Thirty-Five Years in the Making and Going Strong
By John Tess President & CEO, Heritage Consulting Group | February 02, 2020
Conceptually, Sage Hospitality is a broad-based hospitality company that includes hotel management, development and investment. Under the umbrella of Sage Restaurant Group, it also develops and manages a national collection of independent restaurants. Recently, Sage began working more on the independent side of hotels, developing, trademarking and expanding brands exclusive to the company such as The Maven Hotel in Denver.
In 1984, at the age of 26, Sage President and CEO Walter Isenberg, along with co-founder and Chairman Zack Neumeyer, started the company and continues to lead it today. Born in Kansas City, Isenberg's first job was as a dishwasher at a country club at 14-years old. In the late 1970s, he graduated from Cornell University's School of Hotel Administration, which is considered to be the world's leader in hospitality research, education, and professional development. After working for Southern Host Hotels in Atlanta, he embraced the idea of doing hotels in a different way.
Initially, Sage focused on operating, managing, and market positioning. In the 1990s, the company began to develop hotels, including new ground-up construction and the adaptive re-use of historic buildings. Forays into the historic boutique hotel market were dramatic, featuring signature properties with iconic histories.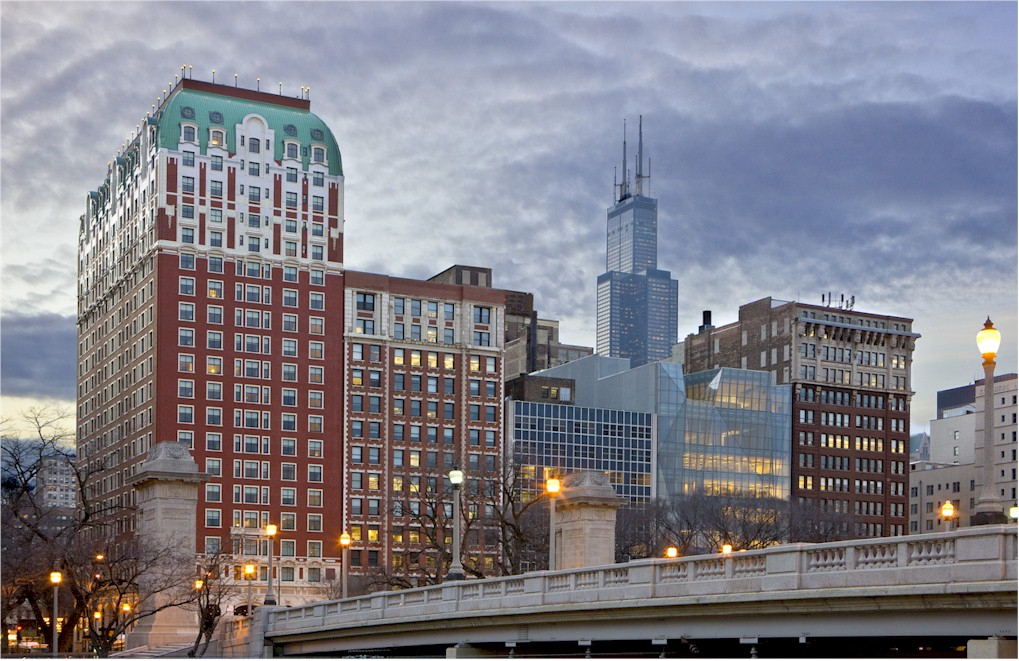 The Blackstone Hotel (left) was designed by Chicago architects Marshall & Fox in 1910. Dubbed the "Hotel of Presidents," it was considered one of Chicago's finest luxury hotels when completed.
Blackstone Hotel (Chicago, IL)