10 Tips for Hotel Groups to Prepare for the 4th Industrial Revolution
By David Harroch CEO, Booking Ninjas | May 17, 2020
Change is coming. We are about to witness a complete shift in the dynamics of our everyday conduct in business, communications, the hotel sector, the education sector, the health sector – everything. And how we prepare for this change will determine how it affects us when it comes.
The 4th Industrial Revolution, described by some as 'the era of intelligence', will feature major technological disruptions in various sectors. It will mark the emergence of completely autonomous systems capable of self-governance in every aspect of operations and repairs and will bring about a rapid decline of reliant systems. Growth and advancements will be exponential.
Contrary to popular beliefs, the 4th industrial revolution won't merely be a continuation of the 3rd revolution. Instead of that, it will be a literal representation of its name – a revolution. Just as the other revolutions brought about a complete turning point (the first industrial revolution featured mechanization of production, the 2nd replaced mundane steam and petroleum mechanization with electricity for production, the 3rd brought about information technology to make production smart and automatic), the 4th Industrial Revolution will see a drastic change in the way we do things generally.
However, the pre-4th industrial revolution technologies available today is sufficient to prepare us for the full force of the coming change. We already have incremental development in Artificial Intelligence, a major driver of the new age. There's also news of improvements in 3D printing, Big Data, quantum computing and many other emergent fields in technology, all of which have important roles in the imminent revolution.   
Impact on Business
In the business world, the 4th Industrial revolution will force a rethinking of business models, strategies and leadership dynamics. With the endless possibilities that one can get from integrating different fields together, the perception of value from products and services will be altered, leaving businesses to find out ways they can remain relevant in the ongoing disruptions in technology.
Displacement of manual labor won't be left out here. Just like past industrial revolutions, technological innovations will reduce human input, causing loss of jobs to the less-skilled workers. It will emphasize talent than mere labor and capital. Businesses will be forced to only consider high talent who will receive high pay, while the less skilled, which will be consequently fewer, will be paid a lot less. This will be a case of social inequality, likely leading to social tensions and problems for the economy.
While all this is going on, from the supply perspective, productivity will experience a massive boost. Technological innovations have been known to increase the efficiency of labor, boost productivity and reduce costs. The incoming technological innovation is no exception. Due to these favorable factors in the supply-side, profits and income will generally increase.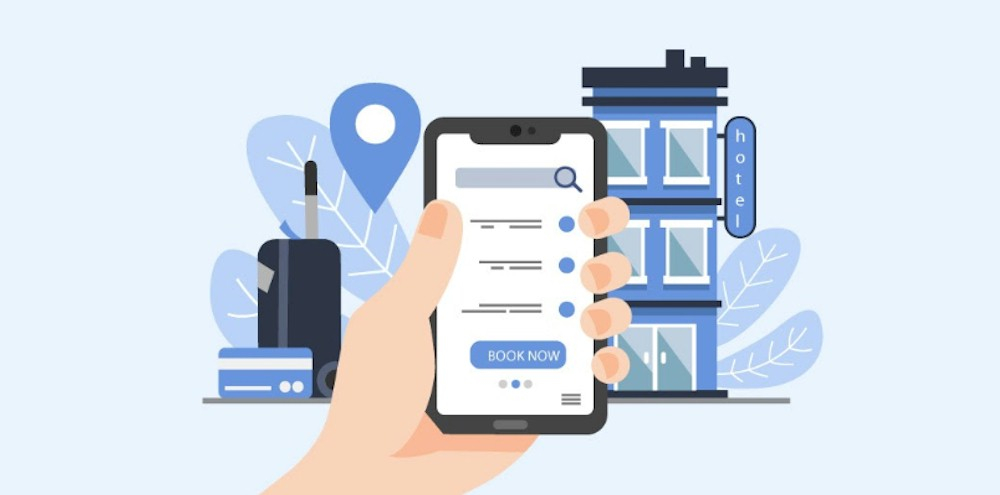 The Hotel Sector
The industrial revolutions we've had have always put the customer in perspective. The 4th industrial revolution will change the way customers are being satisfied, leading to a change in expectations. Businesses will need to update their customer journey models to ensure maximum satisfaction is guaranteed.
A past example is in the area of online bookings. Prior to that, it was common practice for guests to physically go to the hotel to set up reservations and probably come back at a later time. Soon after, you could place phone calls to hotels and book reservations. Currently, what guests expect is that you have an online booking platform where details of each room are listed out, without having to meet the staff in person. Additionally, with the introduction of data analysis and AI, guests expect the hotel to know if they are returning guests, and become proactive in their service, based on their past preferences.
Such changes in guest expectations can have a huge impact on the hotel sector.
Hotels Need to Prepare
For hotels to remain relevant in the new age, they will need to adopt strategies to prepare them for the technological revolution. They will need to implement tools in the workplace that will ensure they don't get swept up by change when it hits the industry. The 3rd industrial revolution was marked by the digitization of business procedures; the 4th will be concerned with making them intelligent and creative. We have considered the impact such changes will have in the hotel sector and business in general.
Getting proactive is the only way we can meet up with the fast changes in technology. Preparing for them before they come ensures we get all the benefits they bring while avoiding the problems they pose to the business.
That said, let's go through 10 tips for hotel groups to prepare for the 4th industrial revolution.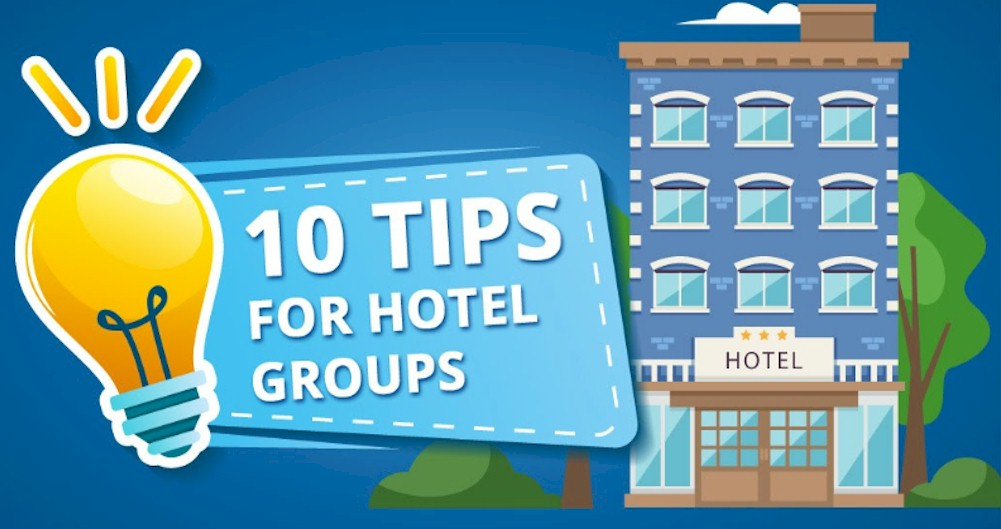 1. Understand and Accept What's Coming
The 4th Industrial Revolution is yet to be understood by some hotel executives. That's basically a bad sign. Executives should understand what the 4th Industrial Revolution is all about, how it can affect the hotel sector, and how they can ensure they don't get irrelevant. It is imminent and they should know it.
As a matter of fact, the 4th Industrial Revolution has already started in a lighter sense. The emergence of AI, Big Data, IoT and many more have marked the beginning of the new age. Hotel executives should see the need to understand how they can apply these technologies in their businesses and accept that it's going to impact the hotel sector heavily in the nearest future.
2. Research
It's necessary for hotel groups to put more effort into researching trends in technology. This will help them better identify revolutionary technologies and how they can implement it in their businesses. By carrying out adequate research on new trends, a hotel can better understand how implementing such a trend can benefit them, and what they need to do to get started. It shields against missing out on innovations that would have otherwise become a useful part of their core business strategy.
3. Business Model Adaptation
The new industrial revolution we're in demands a rethinking of core business models. The old way of doing might no longer apply in some cases. This means the executives have to sit together and re-examine their business model and figure ways of carrying out a business model adaptation that will go in line with the new age.
4. Reconsider Priorities
The technological innovations will require hotel executives to set their priorities right. Important drivers of the new industrial age should be given more consideration than older systems. Allocation of resources should reflect the importance of such drivers as they will be what determines how the hotel holds up to current standards.
5. Train Current Staff
The responsibility of adaptation isn't only on the executives. The hotel staff should be informed of current trends and what they must do in order to keep up. With innovations like AI, the staff should be informed of its importance, as well as its limitations and how they can cover for it.
6. Hire New Talent
For any new innovation we have, there are experts on implementing it out there. Your job is to go out there, find them and hire them. You need an inside expert to prepare for the industrial revolution. They will know how to incorporate these technologies and make them sustainable for your business. Needless to say, it's very necessary.
7. Take Data Seriously
It's funny how some large hotels don't take data collection seriously. We now have things like Big Data. This comprises of large sets of data that can be properly analyzed, from which trends and patterns can be extracted. This can't happen if there isn't any data to work with. To prepare for the 4th Industrial Revolution, there should be a habit of data collection and storage in your hotel. Digital record-keeping should be a priority in the workplace.
8. Begin Implementing AI
That's one part of the 4th Industrial Revolution that's already here. Artificial Intelligence is a very important aspect of a modern hotel as it deals with the analysis of guest patterns among other things. And considering several libraries are being developed in sub-fields like machine learning, or entire systems like Einstein AI by Salesforce, it's fairly easy to implement in your hotel.
That there, is an opportunity to participate in the trend early on.
9. Make Use of Modern Systems
I previously mentioned Einstein AI. That's one system for bringing Artificial Intelligence into your hotel business without much technical knowledge. Another system is Booking Ninjas, a property management and a guest relationship management system. There are many other systems out there that ensure you remain on top of future trends and benefit massively from them.
There are several criteria for choosing hotel systems, as they will play a huge role in your hotel's ability to cope with the constant innovations we're having. A few ways of looking at choosing systems can be found here.
By using modern systems for your hotel, you prepare yourself for what's coming, as there's already a stable system you can rely on for keeping up with trends.
10. Stay Flexible
Just like many other technological innovations, trends will come and become the norm. With the above-mentioned tips, you can keep up with most of them. However, things could change in a flash. That means one should be flexible in dealing with such changes as fast as they come while ensuring they are prepared for whatever next is coming. Because it will certainly come.
Conclusion
The 4th Industrial revolution promises increased benefits for those who are prepared, but also a disaster for those less so. The best way to stay on top is being proactive, ensuring you know what's coming and adapt your business before it becomes a sweeping wind. In that way, you are always prepared.
Staying flexible cannot be understated these times. A small innovation could cause a butterfly effect overnight, taking the entire industry by storm. The best way to ensure it doesn't kick you out is through staying flexible. For that to happen, you must constantly be on the lookout for emergent trends and consider if it's important enough to be added to your business core. This requires due diligence in research and constant interactions with leading minds in technology.
The point is this: stay on the lookout for new trends in technology, adapt your business model to accommodate such trends, and keep looking out for trends. Such an attitude towards technological innovations can be really beneficial in helping you remain at the top of your field.
HotelExecutive retains the copyright to the articles published in the Hotel Business Review. Articles cannot be republished without prior written consent by HotelExecutive.