The New Hotel Lobby of the Post-Pandemic Future
By Lesley Hughes-Wyman Principal & Partner, MatchLine Design Group | November 2020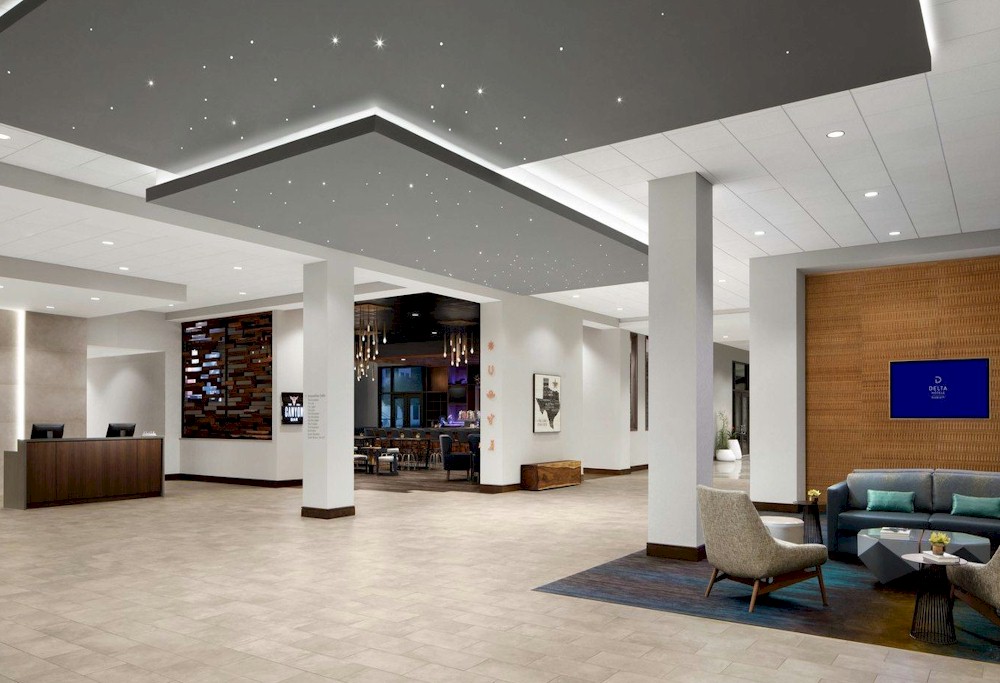 The ongoing global pandemic-and ipso facto, public policy, and widespread public health constraints-is rapidly changing the way we live, work, shop, and travel. Unsurprisingly, the travel and hospitality industries have reported that hotel occupancy has taken quite the hit. According to the American Hotel & Lodging Association (AHLA), as of July 30th of this year, hotels in the United States have lost more than $46 billion in room revenue.
In response to the pandemic, hotel brands-both top-tier and boutique-are working with architects and interior designers to reimagine both existing and new-build projects to help shift human behavior and the way hotel guests experience hospitality, post-pandemic. Prioritizing social distancing and contact-free systems that ensure guest safety and comfortability, the fundamental goal is to strengthen the hotel brand-guest relationship without sacrificing the hospitable experiences that builds this said trust in the first place.
The pandemic flipped one of the industry's most prevalent trends of recent years-the experiential hotel lobby-on its head. By definition, hotel lobbies are gathering spaces, and have always been defined by their ability to offer a sense of welcome and community-filled with staff members, guests, and local patrons found throughout. Embodying the sentiment of 'You can't make a first impression twice,' for guests, the hotel lobby is the 'first look' and a sneak peek at what is to come.
Once an experiential, buzzing setting to check-in, enjoy a cup of tea or a cocktail, read a book, or finish up on some work, the hotel lobby is now understandably considered a public space to be avoided. As hotel designers, we are now asking ourselves, what initiatives can we implement in collaboration with hotel brands, to help guests feel at ease without losing a sense of community? The name of the game is flexibility, and the referee is research.
As a hospitality design firm, we understand the need to be adaptive and flexible, and have been reimagining the post-pandemic guest experience now for over six months. From the incorporation of antimicrobial materials and wayfinding signage, to spacing out seating arrangements and installing touchless bathroom fixtures, the pandemic has forced the industry to maximize its creativity and problem-solving abilities. So, what becomes of these high-touch, social hub-defined areas in a time when the social-distanced, 'six-foot-world' is the norm?