Seniors Will Save Hospitality
The Why, the What and the How of Attracting this Key Demographic
By Holly Stiel President, Thank You Very Much Inc. | April 2021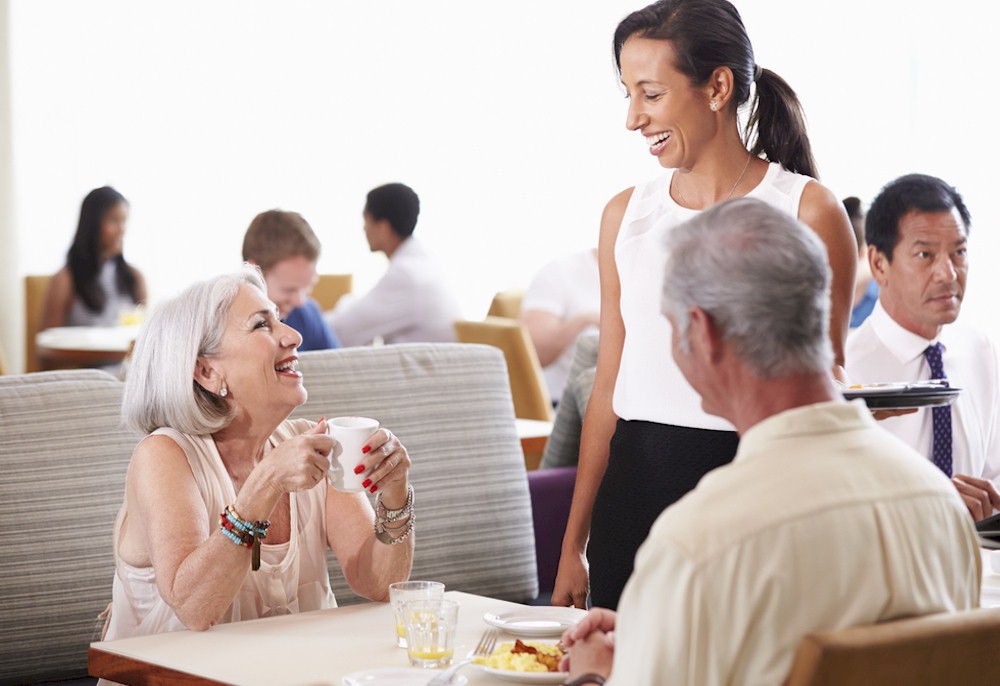 Many of my clients and friends in executive positions with top hospitality players tell me that catering to the senior market has never been high on their agendas. It was millennials that garnered all the attention because of their lifetime value. However, what I know to be true is that the Baby Boomers are the ones to turn the focus on right now.
Why? The over 65 crowd has the time, the money and the desire to have experiences -- and they have the secret sauce: the vaccine! Once vaccinated, they are already beginning to socialize. Having been deprived of connection and camaraderie for a year, they long to converse, to mingle and to get out of the house.
While this market may not have been previously interesting to focus on, today it is worth a serious look because paying attention to it just might keep you in business. But, who knows, you might also enjoy the company.
I want to specifically address the restaurant industry which is ripe with low hanging fruit solutions to attract the patronage of the Baby Boom generation. But first, allow me to first walk you through some examples of the existing pain points and barriers that prevent seniors from frequenting a majority of restaurants.
One of the biggest concerns of the senior market is around sound. The trend towards high decibel environments has become the norm and finding a quiet restaurant where conversation can easily flow is a daunting research project at best and a futile effort at worst. I am so keenly attuned to this, not only as I am in this demographic, but because my husband, who is in his 70's, and like many seniors, has a hearing loss. The sound of pounding bass makes him so deeply uncomfortable that we cannot go out to dinner.
Once, in New York City we walked in and out of seven restaurants before we found a small place that was comfortable enough to sit down in. Another memorable experience was while I was working for a large mall developer in Great Britain. My husband and I were staying at a hotel in their mall on the outskirts of town. There were six restaurants in the mall. Each had interesting menus and enticing themes, but not one was welcoming of a guest with hearing aids. Six restaurants and not one with anything but hard surfaces and not a drop of sound absorption. We were lucky that the weather was nice and we were able to eat on the patio. I borrowed dishes and cutlery from the hotel and every night did take out.