Hotel Amenities Shifting to Green and Contactless in a Post-Pandemic World
By Jane Ubell-Meyer Founder, Bedside Reading | April 2022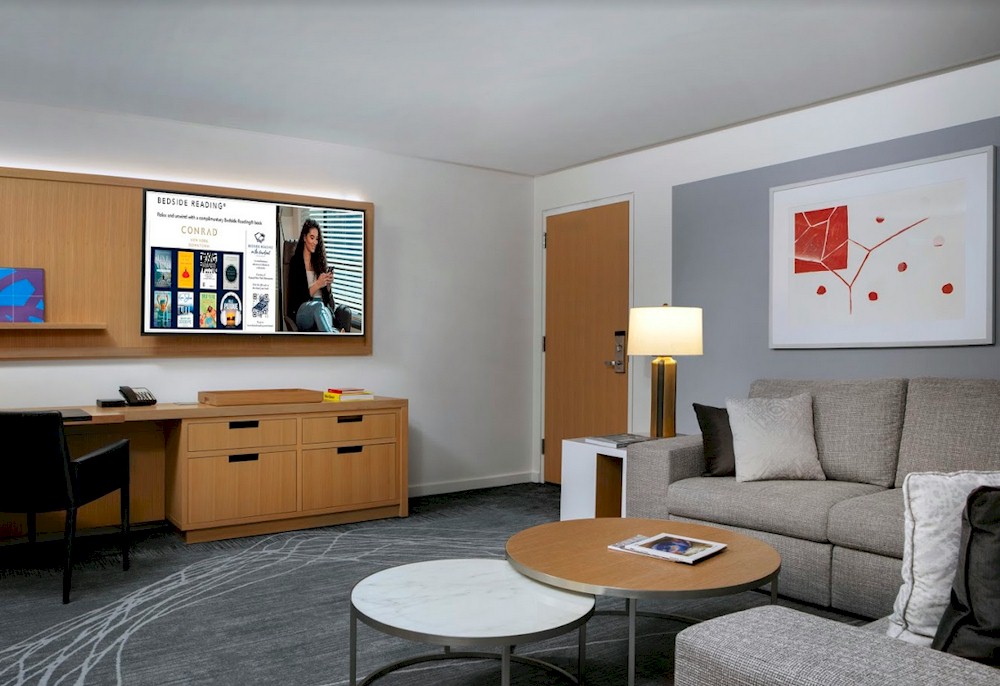 It is no surprise that in the aftermath of COVID-19 there has been a lot of pivoting (yes, that word), in most industries. In particular travel & tourism, and specifically hotels.
As someone once told me, the pandemic opened our eyes and gave all of us time to "shake out the tablecloth" and reset the table. Hoteliers are now looking for more mindful, tech, and eco-friendly guest experiences. Hotels are conscious of the deep connection a hotel guest has with the hotel from the moment the guest books their stay to the final guest survey.
As the hotel experience evolves, sustainability and attention to in-room details have become a new way of life. From the elimination of single-use plastic, plastic key cards, and magazines, hotels are transitioning to more work and play-friendly amenities. In addition, providing more contactless tech addresses the needs of the increased health and safety protocols due to Covid-19.
Publishing Industry Impacting Hotel Amenity Industry Trends
In addition to hospitality, a related industry being impacted is the publishing industry. Paper and shipping challenges have forced hotels to connect to tech-driven reading, offering guests the opportunity to read their daily paper, magazines, and books on tablets, iPhones, even tv screens. Publishing entities have actually seen an increase in eBook and audiobook sales and those are finding their way into hotel rooms.
In fact, according to WrittenWordMedia.com, "…authors will continue to experiment with narrative audio and push the boundaries of what is considered an audiobook, new technology will continue to increase access to audiobook creation, and more authors will find ways to earn with audio." In addition, more authors are also looking to write and publish serializations of their works via reading apps such as Webtoon, Tapas, Radish – which kids access too. This shows the growth of reading and listening to books on electronic devices for the whole family. A hotel who offers a variety of books in audio or text version is helping the family feel even better about their stay. The hotel is knowledgeable about lifestyle trends and offers it to the guest!