Designing Health and Wellness Into Hotel Interiors
By Wout Van De Broek Director of Business Operations, Polyvision Corporation | May 2022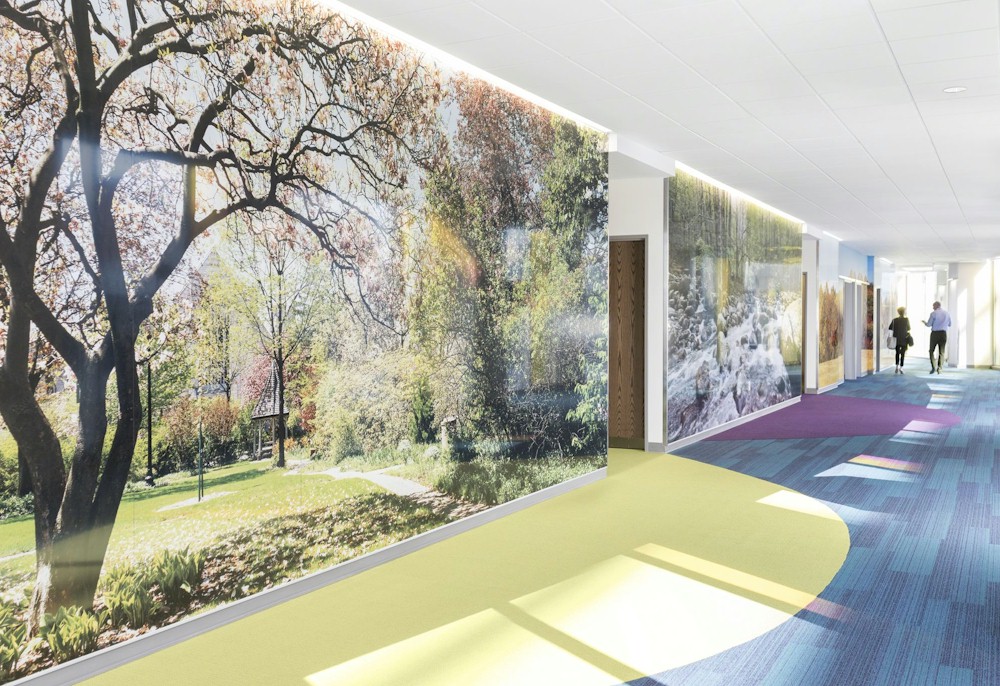 In the aftermath of the pandemic, designing public spaces to protect health and wellness is a priority. Likely, it will continue to be a priority in the years to come. Rather than seeing this shift as a burden, it may be helpful to put things in some historical perspective. Pandemics have fundamentally altered architecture and entire cities in the past, and did so in ways that aren't always obvious to modern observers.
It's impossible to imagine Paris without its wide boulevards. However, the original function of those wide boulevards was to control cholera. Le Corbusier and Ludwig Mies van der Rohe refined Modernism and created masterful buildings that still capture the imagination.
Yet, Modernist Architecture traces its roots to sanitarium design of the late 19th and early 20th Centuries, for facilities that housed those ill from tuberculosis and influenza.
The discipline of urban planning owes its existence to various attempts to control polio, typhus and tuberculosis. In addition, many land use and zoning laws were adopted originally as public health measures. Public sanitation, municipal water systems, urban parks – so many aspects of contemporary urban and suburban life can be tied directly to earlier public health campaigns.
Thinking about public spaces with COVID mitigation in mind isn't new thinking at all. In fact, thoughtfully considering health and wellness in commercial interiors places designers, architects, developers and other stakeholders well within the broad sweep of history.
Though it's true that all public spaces have to incorporate more vigorous health and safety measures as the world moves forward, the hospitality industry is among the segments most affected. All hotel and lodging facilities will need to adopt specific approaches to promote the health and well-being of guests, staff and visitors. There are ways to factor these considerations into design choices, that aren't obtrusive and inconvenient. In fact, with thoughtful planning, these additional measures can actually enhance the guest experience.