The Future of The All-Inclusive Resort
By Jorey Friedman Vice President & Principal, SB Architects | December 2022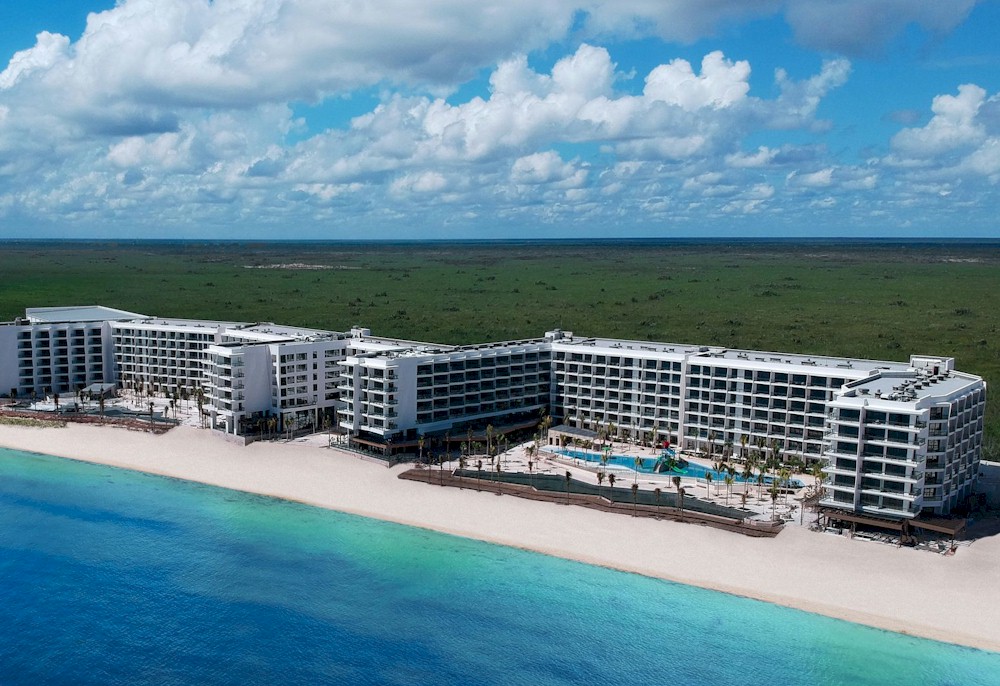 The all-inclusive sector is becoming increasingly competitive, with some of the world's biggest hotel brands - Marriott, Hilton, Hyatt, and Wyndham -expanding their all-inclusive resort offerings and catering to families, couples, and groups for weddings or corporate events.
Wyndham recently unveiled the upper midscale, all-inclusive resort brand Wyndham Alltra through a partnership with Playa Hotels & Resorts, an owner, operator and developer of all-inclusive resorts in vacation destinations in Mexico and the Caribbean.
The brand's name, "Alltra" alludes to the brand promise of "All-Inclusive Travel for All," with a goal of reaching more first-time all-inclusive guests.
Appealing to those first-time all-inclusive guests might not be as difficult as it was in the past, as the stigma that has been associated with all-inclusive resorts is disappearing. All you can eat buffets, sub-par accommodations, and unimaginative activities are giving way to high-quality, authentic dining experiences, great design, multiple price points and room types within a single property and added activities for all ages.
Luxury all-inclusive resorts are showing great post-pandemic potential and growing in appeal among travelers who want a convenient, personalized, upscale travel experience at an overarching cost they can see upfront. To see the shift from catering to budget travelers to affluent consumers, we can look to Hyatt Hotels' acquisition of leading resort-management services, travel, and hospitality group Apple Leisure Group (ALG), which added ALG's AMR Collection brand portfolio and now offers one of the largest collections of luxury all-inclusive resorts in the world.  The AMR Collection has beachfront properties in Mexico and Central America and includes Secrets, Dreams, Zoetry, Breathless, Alua and Sunscape resort brands.
Before Hyatt announced its acquisition of the luxury-focused AMR Collection, Marriott expanded its all-inclusive offerings with 20 properties under the "All-Inclusive by Marriot Bonvoy" brand. At Marriott's Royalton Antigua, visitors can experience world-class luxury while staying in Antigua's only overwater bungalows, enjoying their own private terraces, and dining in oceanfront restaurants.