Six Ways That Mobile Technology is Helping Hoteliers Address Staffing Concerns
By Martin Chevalley CEO & Co-Founder, InnSpire | January 2023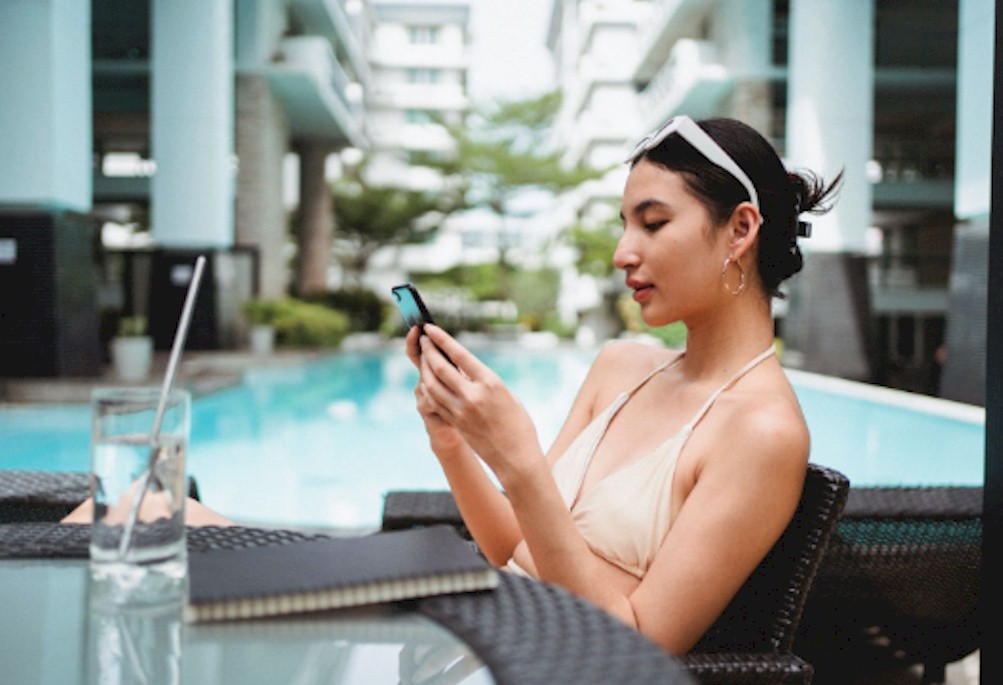 Much has been written about the ongoing labor issues in the global hospitality and travel market.
Industry experts have repeatedly analyzed when and why it began and debated the role that the worldwide COVID-19 pandemic played in our current staffing crisis-which just doesn't seem to be improving at the same meteoric rate at which travel has returned over the past 12 months.
Since the hotel industry was hit particularly hard due to extensive and constantly changing travel restrictions, did the majority of previous hotel workers move on to other industries, never to return? Did millennials who typically fill many service roles in hospitality-focused businesses go back to school to pursue an education in an alternative field? Or did the economic impact that the pandemic took on hotel properties and organizations over an extended period of time cause them to reduce salaries and other forms of compensation to the point that it is nearly impossible to attract qualified candidates to the positions they need to fill?
It's difficult to pinpoint an exact cause and most likely, it is a combination of these factors. The real question that remains is how to solve it.
Technology to the Rescue-Again!
Regardless of the cause of the labor crisis that has crippled the industry in markets around the world, there is one potential remedy that is helping hoteliers to make up for the difference in staff quality and quantity and help them maintain-and even improve-service levels and guest satisfaction, despite limited staff. As with many other challenges throughout history, technology is stepping up to the plate with a plethora of innovative solutions that improve operational efficiency, save staff time, and eliminate the potential for human error. And with the world's increasing dependence on mobile devices, which has grown exponentially since the forced isolation caused by the pandemic, advances in mobile and cloud-based technologies are leading the way.
In fact, according to Statista, the number of new mobile device users worldwide has grown to nearly 16 billion in 2022, up from just over 14 billion two years ago. Although mobile usage was already on the upswing, a study by Science Direct, showed that more than half  (54.7%) of consumers worldwide changed their mobile behavior in just the six-month period between March and August of 2020.
In the hospitality environment, mobile technology can open a door that connects the guest with the hotel. Resorts can engage with guests by allowing them to access information about the property from their mobile devices. And when a hotel knows more about its guests, employees can better personalize service. A recent PwC loyalty survey reported that 82 percent of respondents would gladly share some of their personal data in order to have a more personal experience. A customized hotel app and other mobile solutions built for hospitality are extending the service arm of a hotel's staff and allowing these properties to do more for guests with fewer employees.
Let's take a look at several options for the hospitality industry that have vastly improved the guest experience over the past year, as mobile technology solution providers rush to fill the shoes of the mysteriously missing hotel staff members and help hoteliers to recapture lost revenue.
1. Contactless Hotel Mobile Apps
Contactless hotel mobile apps allow the guest to interact with the hotel the way they are most comfortable, and they give the guest a birds-eye view of what the property has to offer. Hotels are increasing revenue just by providing the guest with access to the activities, services and amenities available on-site, and providing them with a way to directly book them on their mobile device. By automating this process through a mobile solution, fewer staff members are required, errors are limited, and guests are able to customize their stay.
2. Mobile Check-in /Check-out Solutions
Through options like mobile check-in/checkout, guests no longer have to wait in lines at the front desk and depend upon staff to get them to their room after a long day of travel. By improving operational efficiency in areas like the reception and lobby, staff members can focus on other areas where they are needed. Hotel properties that offer mobile check-in/out are better able to optimize the staff they have on hand and provide a convenience to guests that gets them quickly to their room and spending money at other areas of the property.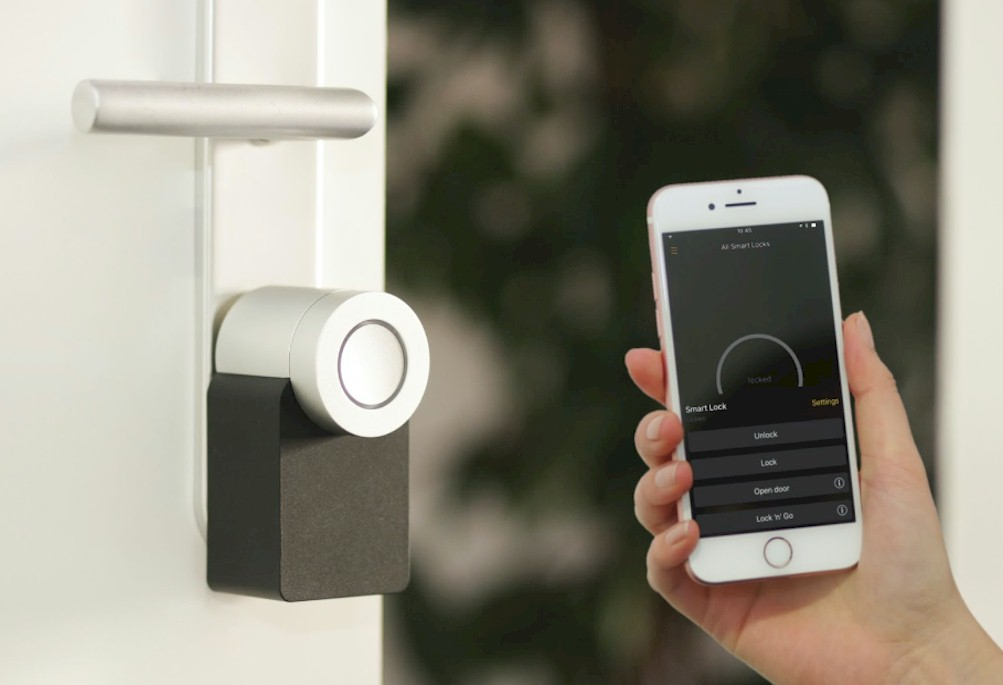 Mobile access solutions provide an ultimate combination of security and convenience, using the guests' own mobile device as a digital key.
3. Mobile Key Solutions
What's better than bypassing the front desk and going straight to the room? With mobile key solutions, guests can enjoy a more secure option that provides both ease of use and convenience by using their own mobile phone as a secure "key" to access their rooms. No more keycards that don't work, having to return to the front desk for new keys or just having to keep up with yet another item during their travels. Mobile key access prevents human error – taking the stress off the hotel staff and making it easy for guests to start their vacation immediately upon arrival.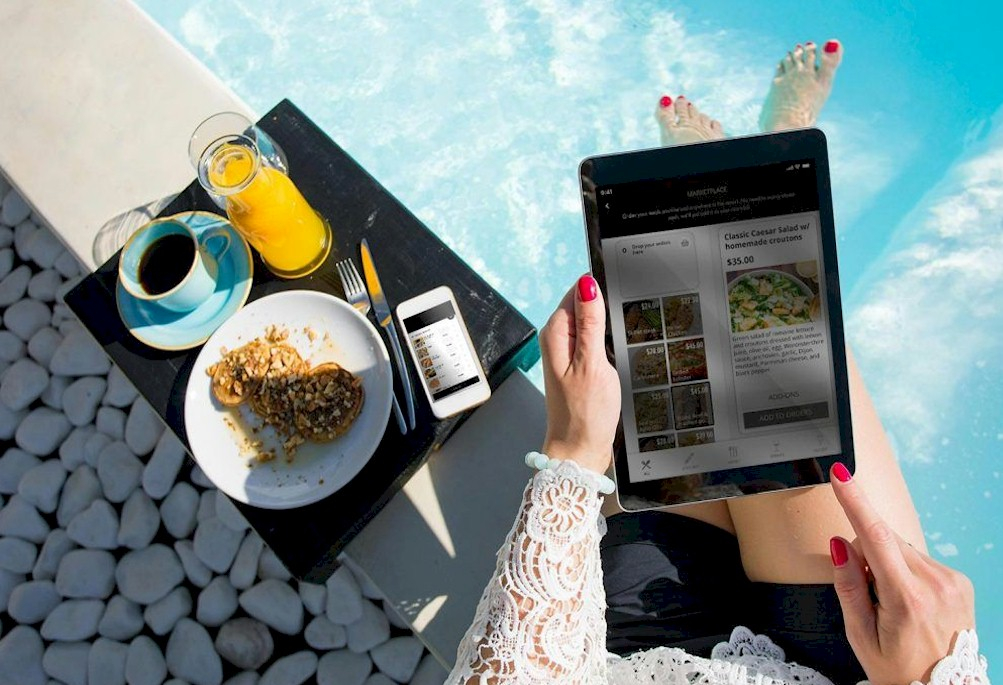 Innovative new technologies have emerged, allowing guests to order F&B options from nearly anywhere and everywhere on the property and have it delivered directly to their location.
4. Food & Beverage Service Innovations
Mobile technology allows hotels to offer several flexible options for food and beverage service throughout the property. Guests can view dynamic menus updated in real time and order food and beverage (F&B) through the mobile device of their choice, or even through their in-room TV. Hotels can send guests offers, coupons and invitations to special events like a concert or wine tasting.
Hotel properties even have the ability to send offers based on the time of day and personal guest preferences. The guest might receive an offer for a cup of coffee and breakfast delivery in the morning, and an invitation to visit the lounge for happy hour later that afternoon. With automated solutions like these, hotels are better able to provide great service to their guests and best utilize the staff they have on-site. Through mobile solutions that offer F&B service, guests don't have to wait for a server to take an order or then find out the restaurant is out of their lunch choice 30 minutes later when the server returns. These solutions for F&B provide the guest with real-time access, help streamline kitchen service, and help servers be more productive with their time.
In addition, properties can use QR codes to provide quick access to information and increase guest satisfaction. Guests can scan a QR code without downloading an app if they prefer. They can access a digital menu to order a meal, or they can book a reservation at the restaurant of their choice on-site. With new technology options, guests now even have the flexibility to order F&B service in various areas of the property and have it delivered directly to them. They can view updated menus from the pool deck, beach or other areas, and they can pay for their order – all from the palm of their hand.
5. In-room Entertainment Options
As many people spent more time at home during the pandemic, the expectations of today's hotel guests for entertainment options have increased. It has never been more important to provide easy and convenient ways to access content.
The guests' mobile device is now the window to cast their own content to the TV through Chromecast®, or mirror and play non-DRM content such as photos, music, most videos and movies – directly onto the TV through iOS® mirroring. Guests now have multiple options for casting, streaming and viewing a wide variety of content at their leisure. They can enjoy their downtime back in the room, and access it all via their mobile device and without the need for a concierge or other staff member.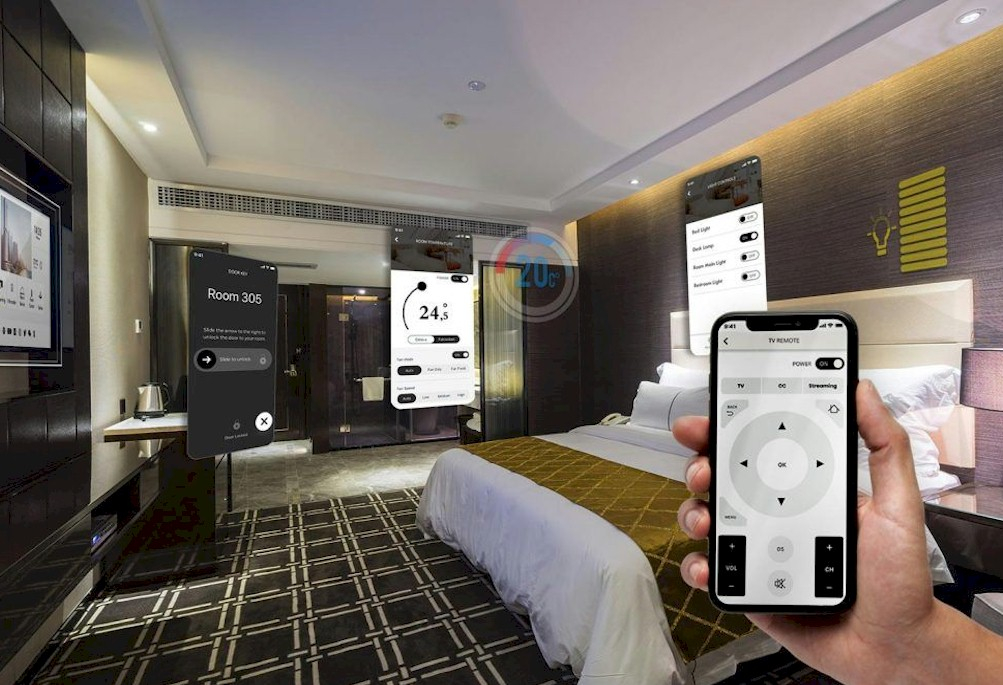 Advanced mobile capabilities allow guests to control their rooms environment, such as temperature, television, lighting, and blinds, directly from their mobile phones.
6. Room Controls
Guests can scan a QR code with their mobile device or use the hotel's mobile app to turn their device into a virtual remote control for not only TV use, but room temperature, lights, curtains and other options. Guests are more comfortable using their own devices to control every aspect of the room. It's quick, it's easy, and the guest doesn't have to learn a new device or touch a piece of equipment they aren't familiar with. They are using their own mobile device that they know how to navigate, and they are customizing their experience with the touch of a button.
For those guests who are used to voice control in their home environments, many hotels now offer this option in the guest room. Guests can freely choose how they want to interact with the hotel – whether in person, or through their own mobile device, through voice control, or a combination of both. They are customizing their experience through their mobile devices and with options like voice control, and fewer staff are required to fulfill their requests.
How These Solutions Are Making a Difference for Hotels and Their Staffing Needs
Hotels now know that hospitality mobile solutions not only provide guests with convenience and save them time so they can enjoy their vacations the minute they arrive, but they also improve job satisfaction by automating many tasks and allowing employees to focus more on the guest's experience. Just about every individual – whether guest or staff member – carries and actively uses a mobile device. It only makes sense to utilize that device to improve the guest journey and help staff members be more productive.
Properties continue to answer to increasing guest demands with fewer staff, and they have found that mobile solutions are the most effective technology to extend their service reach. The good thing is that the mobile solutions for hotels have the ability to integrate seamlessly with existing systems like property management (PMS) and point of sale (POS) and are scalable enough and flexible enough to grow with the property as demands change and the property implements new systems in the future.
Whether it's through QR codes accessed by the mobile device of the guest's choice, a hotel mobile app that gives an overview of the property and all it has to offer, or through the guest's in-room TV, throughout the guest journey from check-in to check-out and even after they return home, hotels can provide offers to the guest and continue to stay connected with them to encourage return stays. The benefits these hotel properties are seeing immediately are improved guest satisfaction scores due to reduced wait times, more comfortable guests while on-property as they have real-time access to activities, amenities and other service options through the mobile device of their choice, and much more productive staff who enjoy their jobs more.
The bottom line is that these properties are seeing an increase…in their bottom line. The properties that have implemented mobile solutions to improve guest service and make employees' jobs easier have been able to bounce back sooner, retain staff and recapture lost revenue. Mobile solutions are no longer the technology of tomorrow; they are the necessity of today for hotel properties around the world who want to exceed guest expectations and personalize service to rebuild brand loyalty and encourage guests to return.
Main Image: Mobile technology is giving today's hotel guests complete control of their digital hotel journey with the ability to manage their entire stay from check-in to checkout, and everything in between.
HotelExecutive retains the copyright to the articles published in the Hotel Business Review. Articles cannot be republished without prior written consent by HotelExecutive.