Cultivating Sustainability and Self-Sufficiency With An On-Site Farm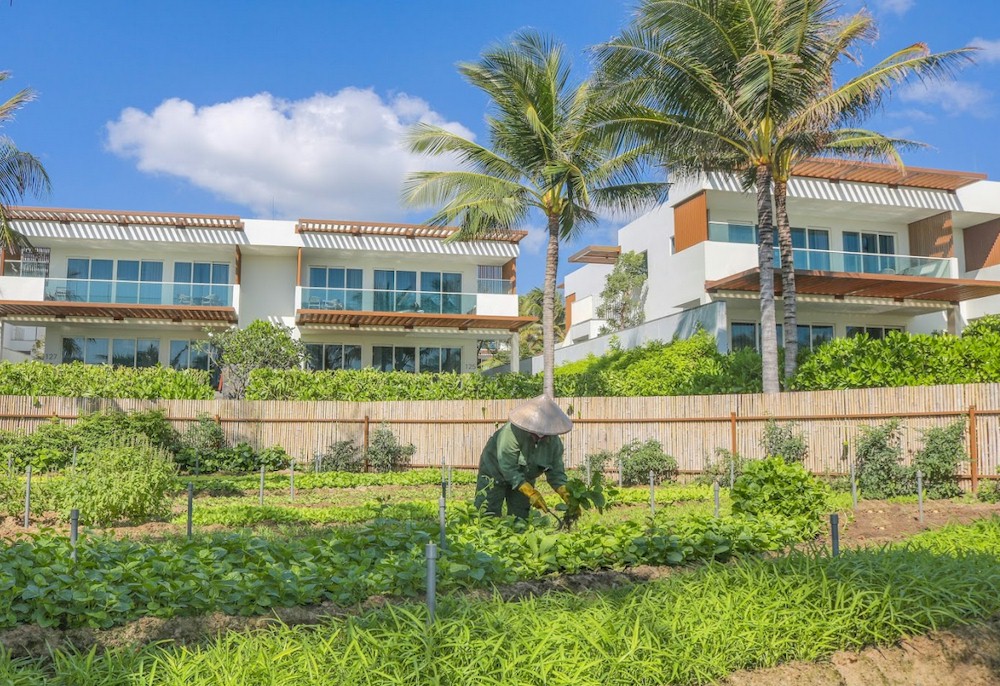 As my management team and I brainstormed ways to make our resort more sustainable and self-sufficient, there was an opportunity right before our very eyes.
Alma Resort commands some 30 hectares of lush beachfront on Vietnam's pristine Cam Ranh peninsula. Why not use some of our grounds to produce our own fruit, vegetables, herbs, and chicken eggs? For us, it was a no brainer.
Within a matter of days, our talented landscape manager Ngo Duc Thinh and his team of green thumbs went to work cultivating our very own onsite farm, that now affords organic, zero-kilometre vegetables, fruits, herbs and eggs for guests' meals and beverages. And within a matter of weeks, Mr Thinh and his team transformed parts of our resort into a 1000sqm nursery garden, a 260sqm chicken farm, and two herb gardens that are 180sqm and 230sqm.
Situated on the northern end of Alma's grounds, a short walk from the Active Youth Club for teenagers, the nursery garden is thriving with bananas, coconuts, papaya, squash, passionfruit, sunflowers, daises and more. Adjacent to the nursery garden, the chicken farm is currently home to a growing brood of 16 hens, two roosters and 16 chicks. Located just outside our beachfront restaurant Atlantis, with panoramic views of Long Beach, the 180sqm herb garden is brimming with mustard leaves, morning glory, red and green chili peppers, Vietnamese basil, lettuce, green onions, white radish, bok choy, tomatoes and more. With the ocean in the backdrop, I'd bet it's one of the most scenic herb gardens you will ever chance upon. The 230sqm herb garden is near our resort's fine dining Italian restaurant La Casa.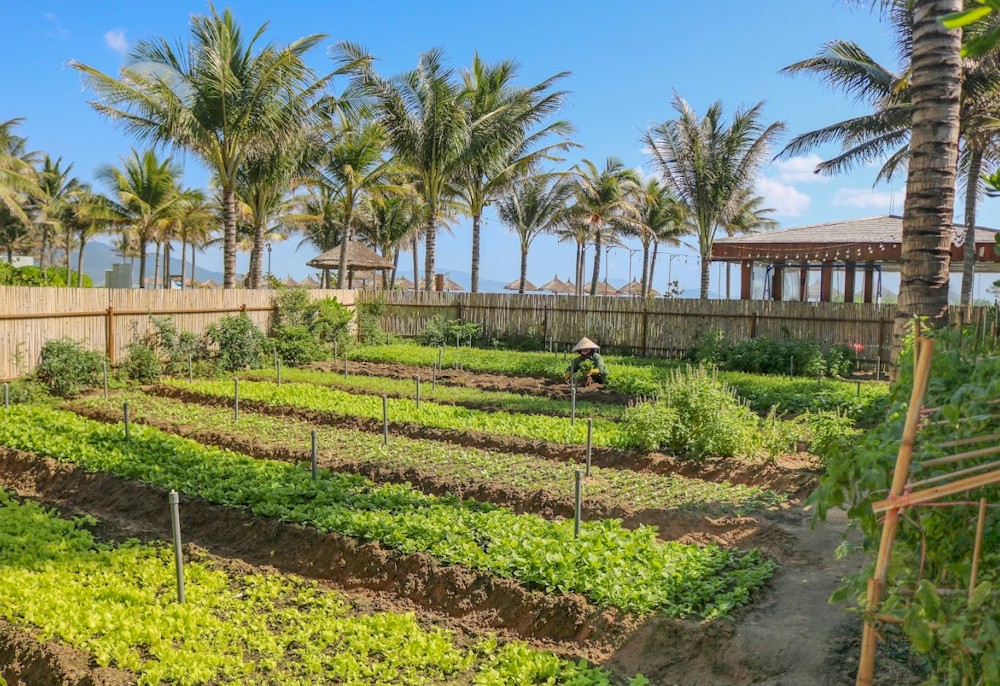 Alma's green thumbs have transformed parts of the 30-hectare resort into a 1000sqm nursery garden, a 260sqm chicken farm, a 230sqm herb garden and another 180sqm herb garden (pictured).