A New Eco-Era: Paving The Way for Sustainable Hospitality
By Cinn Tan Chief Sales & Marketing Officer, Pan Pacific Hotels Group | May 2023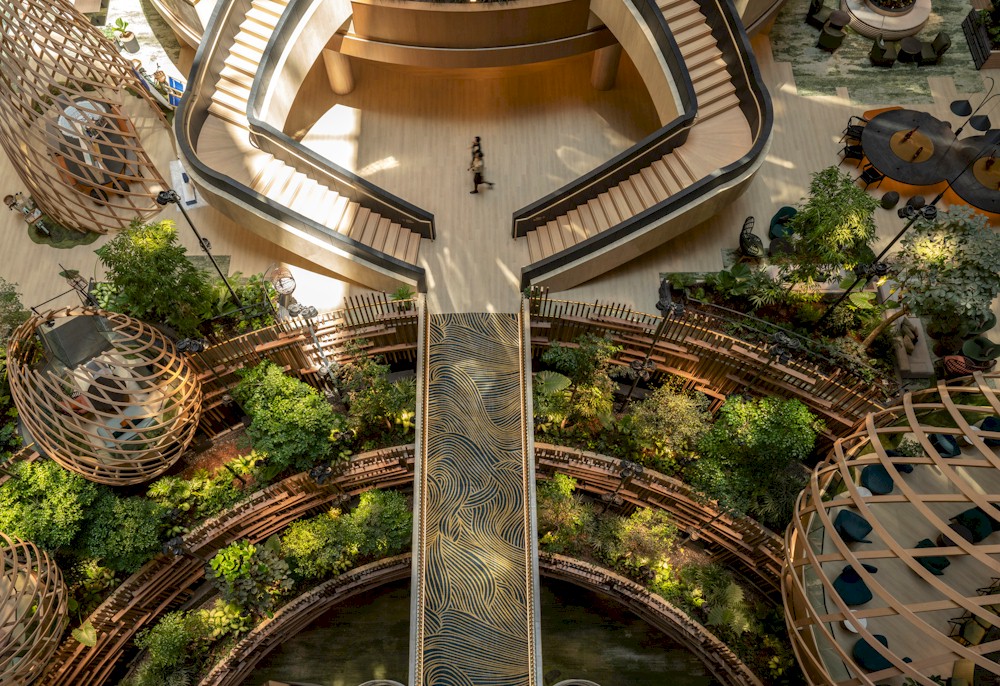 As global awareness of the environmental impact of human activities continues to grow, many industries are taking steps towards reducing their carbon footprint and adopting more environmentally friendly practices.
The hospitality industry, in particular, has a significant role to play in promoting sustainable tourism.
According to the Sustainable Hospitality Alliance (SHA), to maintain momentum toward the goals outlined in the Paris Agreement, the global hotel industry needs to reduce carbon emissions per room per year by 66% by 2030 and 90% by 2050 (SHA, 2017).
Pan Pacific Hotels Group is committed to this cause and has implemented eco-friendly practices in our hotels, most significantly led by our biophilic brand, PARKROYAL COLLECTION. Our efforts seek to reduce our environmental impact while providing guests with an immersive and inspiring way to support sustainable tourism and make a positive impact on the planet during their stay.
PARKROYAL COLLECTION Marina Bay, Singapore, for instance, is a lifestyle luxury hotel under the Group that has embraced eco-friendliness as its core value. Home to more than 2,400 indoor plants, trees, shrubs and groundcovers from more than 60 varieties of flora, the hotel has become an oasis of greenery in the midst of Singapore's bustling urban landscape.
Its sister hotel, PARKROYAL COLLECTION Pickering, Singapore is another iconic hotel landmark that blends a 15,000-square-metre lush tropical high-rise garden seamlessly into the urban environment. With a combination of densely layered, large-leaved exotic planting like Monsteras, Alocasias and Calatheas as well as ferns and palm varieties, the vast greenery absorbs heat and shades hard surfaces and the evapotranspiration creates a cooling effect and improved air quality for its surroundings.