Thermal Water Wellness on The Rise
By Vicky Nash Executive Director , Hot Springs Association | July 2023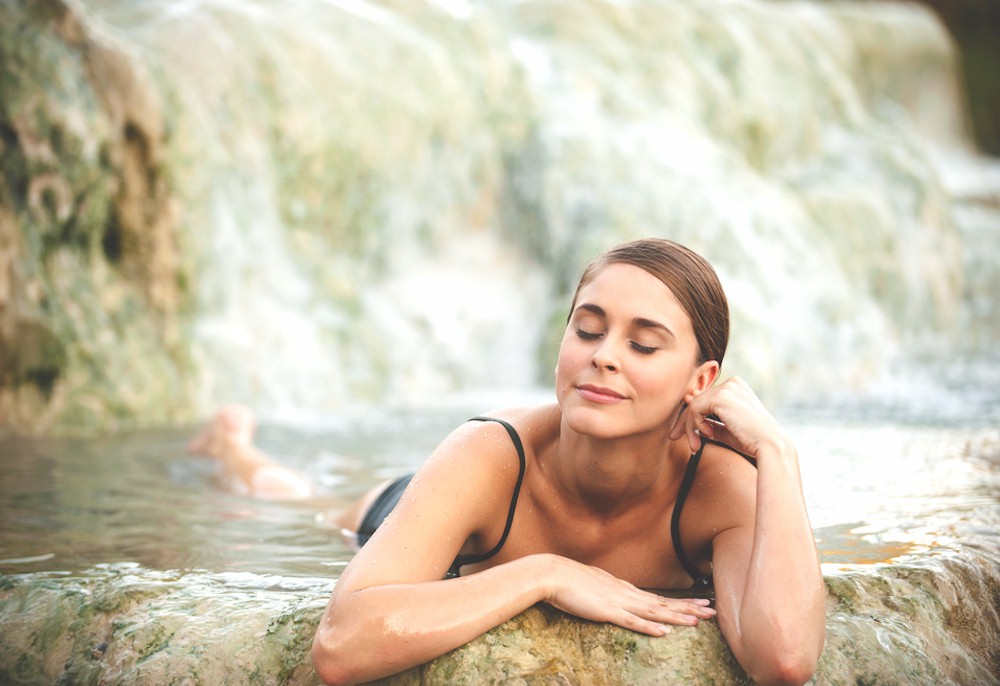 The appeal of hot springs runs deep and is steeped in nature.
Geothermal water is special and can only be found in particular areas.
Circumstances have to be just right. This phenomenon is naturally occurring, emerging from deep within the core of the earth. For centuries, Indigenous peoples have considered these waters sacred. Historically, the practice of thermal bathing was performed regularly to treat various ailments and health conditions. In the late-1800s and early-1900s, wealthy patrons checked into sanitoriums for structured 21-day programs throughout the United States. However, as modern medicine became more prevalent, this practice fell out of favor.
A self-proclaimed Queen of the Hot Springs, I have had the fortune of visiting well over 100 facilities all over the world. My personal preference is to visit a hot springs spa early in the morning, when there are very few other people onsite. I select a 104°F pool, backfloat in the center and begin my sensory ritual. Look up through tree branches at the brilliant blue sky. Listen to the flow of the water. Smell the fresh clean air and the rich minerals. Feel the warmth and weightlessness. Hear and see a soaring eagle overhead. This routine creates a true sense of calm.
When I'm not adding new hot springs to my list, my actual job is the Executive Director of the Hot Springs Association which is the first-ever trade organization specifically established to unify and elevate the hot springs resort and spa industry worldwide. One primary objective of this organization is to increase and enhance the awareness, understanding and perception of the use of hot springs for wellness purposes.
There are approximately 250 commercial hot springs properties throughout the United States. Each place has unique features and different mineral composition depending upon the type of rock beneath the surface. Experiences vary greatly ranging from soaking in a small private tub in a short-term rental to frolicking in the largest hot springs pool on the planet. The Hot Springs Association's website strives to identify and map all of these extraordinary places.