Bringing The Outdoors In: Biophilic Design Takes The Hospitality Industry by Storm
By Ako Ardalan CEO & Founder, Unalome Interior | July 2023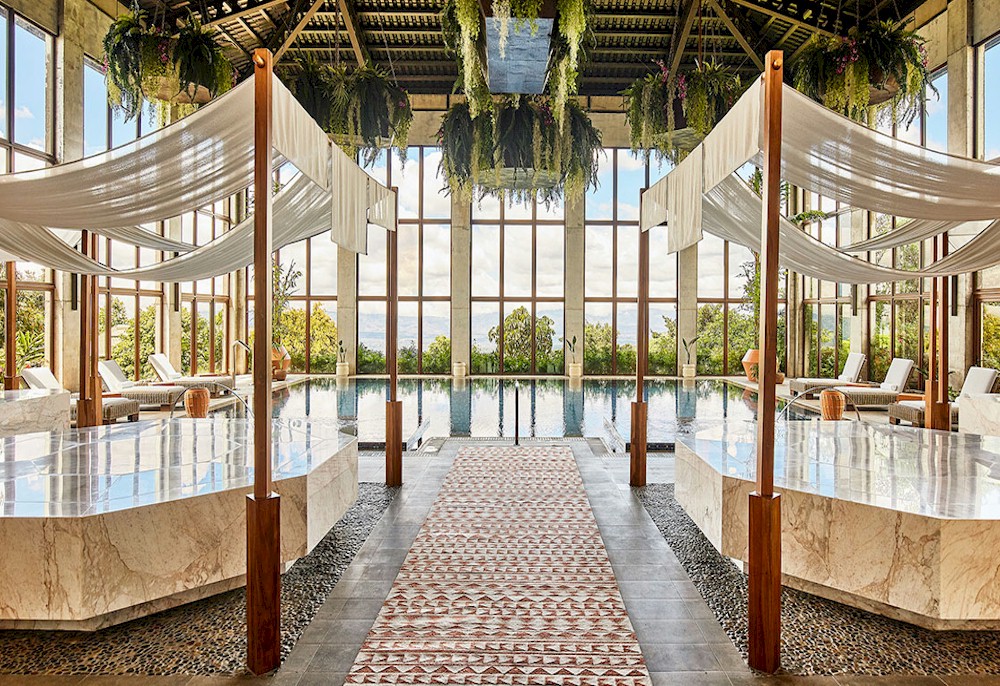 Nowadays, travelers are seeking more than just a place to crash – they desire an all-encompassing hotel experience that prioritizes their well-being, providing refuge from the everyday hustle and bustle.
In the past, indulging in genuine relaxation and rejuvenation was only feasible at specialized spa retreats, which were inaccessible to many due to their high costs.
However, as the wellness trend continues to gain momentum in the hospitality industry, hoteliers must adapt to meet the evolving needs of their guests. Wellness is no longer an afterthought but an integral part of the guest experience. Hoteliers are expanding their focus beyond the interior design of guest rooms to encompass the entire property, and wellness is significantly influencing this shift.
But fear not – as there is a simple and affordable way to create a wellness oasis in your hospitality space; and the secret ingredient - Nature! 82% of adults agree that being in nature made them 'very happy', a similar proportion described nature as 'truly amazing'. Nature seems to be the antidote for stress, with contemporary architecture putting human well-being at the forefront, biophilic design is the perfect way to add a trendy yet relaxing touch to the hotel's ambiance.
So, what exactly is biophilic design? Well you know that invigorating feeling after a long brisk walk in nature - that's the essence of biophilic design. In simple terms, it is the art of harnessing that feeling and replicating it in the design of the built environment. The term "biophilia" refers to the inherent human connection and love for nature. This innate affinity towards nature is believed to be hardwired into our DNA and has a profound impact on our well-being. My advice for hoteliers is to shift their focus from pure aesthetics and prioritize creating an overall sensory and personalized experience for their guests.
By incorporating elements such as plants, natural materials, and even technology you can create connections to the outdoors helping your guests relax and unwind. Research has shown that biophilic design can improve air quality, reduce stress, and enhance overall well-being. In this article, we will delve into the various advantages of biophilic design and offer useful advice on integrating it into your hotel's interiors. Are you eager to transform your hotel into a haven of wellness? Then let's get started!