Integrating Nature in Modern Wellness Environments
By Michael Lahm Vice President & Chief Operating Officer, TLEE Spas + Wellness | July 2023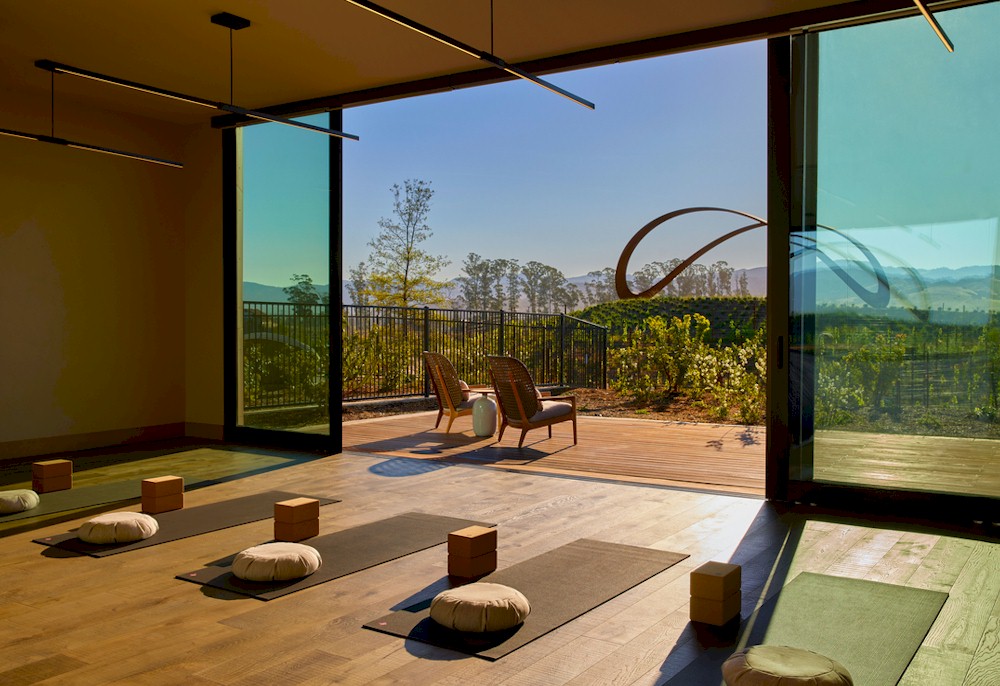 Integrating nature into hotel spa experiences is increasingly important as travelers now regard the spa not just as a place for momentary escape, but as a vehicle for recovery, reflection, renewal, and long-lasting transformation.
In addition to relaxation, travelers want to improve their mental well-being and overall health, creating opportunities for hotel spas to rethink the status quo and create more holistic experiences for guests.
Today, spas are functioning as fully integrated wellness destinations, combining mindfulness, opportunities for social gathering and exercise, and tailored treatments in environments that blur the boundary between indoors and outdoors.
While retreating to a hermetically sealed indoor spa may have fulfilled travelers' past desires for self-pampering and relaxation, today's travelers are craving physical activity to complement the spa and wellness experiences that connect them to the outdoors or blend nature with the built environment.
Exemplifying this new paradigm is Halehouse Spa at Stanly Ranch, Auberge Resorts Collection. Elegantly designed and set on 712 acres of vineyards and farmland in Napa Valley, California, the sprawling Auberge resort Stanly Ranch delivers a holistic and integrated wellness ecosystem in which Halehouse Spa overlaps with Fieldhouse, a leading-edge fitness offering, and the recovery-focused hub, Springhouse. The spa experience is woven into the entire property across various buildings connected to the outdoors, creating experiences that are communal, social, and playful in nature rather than isolated, overly serious, and predictable, and shifting the focus from pampering and relaxation to a more vital and vibrant offering.
The physiological and psychological benefits associated with being in nature are well known. In April 2021, a review by the International Journal of Environmental Research and Public Health found from examining more than 40 experimental studies that exposure to outdoor environments reduces the stress hormone cortisol, lowers blood pressure, boosts immunity and executive function, and relieves chronic depression and anxiety. Bringing elements of nature into the hotel spa has a positive effect on guests' mental and physical well-being and creates a more immersive experience that makes guests more likely to recommend the spa to family and friends, leading to increased repeat business.