Health and Wellness Trends for a New Generation of Luxury Hotel Spas
By Toby Manulak Senior Vice President, Moss Construction | July 2023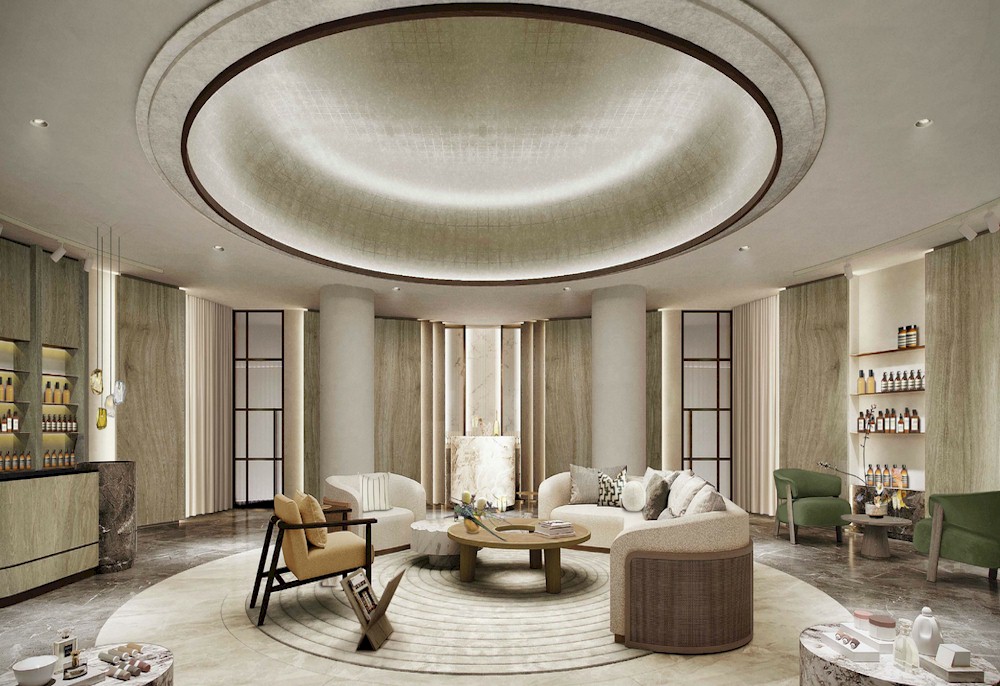 Post-pandemic, there has been a growing cognizance of the benefits of mental health and self-care.
Consumer attitudes and spending on personal wellness products and services are growing exponentially.
This has resulted in increased demand for luxurious spa facilities at hotels and resorts; and the hospitality industry is responding.
According to McKinsey & Company, a global management consulting firm, the global wellness market is estimated to be more than $1.5 trillion, with an annual growth rate of 5 to 10 percent. Consequently, spas are continually developing new programs, products, and environments to meet the needs of guests seeking total body health and wellness.
To provide those offerings, hotel owners and operators are turning to architectural, construction and interior design professionals to create opulent settings with world-class amenities. These new and inviting spas offer the latest treatments and services amid spectacular architectural designs. They incorporate thoughtfully curated building materials, finishes and interiors that seamlessly incorporate the natural environment to promote wellness and evoke a sense of indulgence. Every detail of the experience is examined, including materials, finishes, color palettes, lighting and acoustics.
Designs being brought to the table elevate this dedicated space from the traditional massage rooms and a hair and nail salon to an all-encompassing experiential destination of its own.