The Door of Opportunity Opens With a Smile
By Naomi Stark President, Stark Service Solutions, LLC | April 24, 2016
38,600,000. That is the number of results Google returns in .39 seconds on the search, "how many studies on smiling are there?" Scientists have explored every aspect of smiling. Apparently, it even was used in predicting the life span of baseball players in 1952 – extending the life of those with "beaming smiles" seven years. Wow.
Research studies prove every which way that our brain, our emotions, our body, our children's development, our stress level, blood pressure - you name it - just about everything is benefited by the all-powerful SMILE. You can slice and dice the data in a million ways to conclusively say we should all be doing this more. Something else that everyone seems to agree on, confirmed by You Tube and Facebook likes, is that children and pets readily bring smiles to our faces. So perhaps pet-friendly and family-centric hotels have greater guest satisfaction? (Maybe that is Disney's secret!)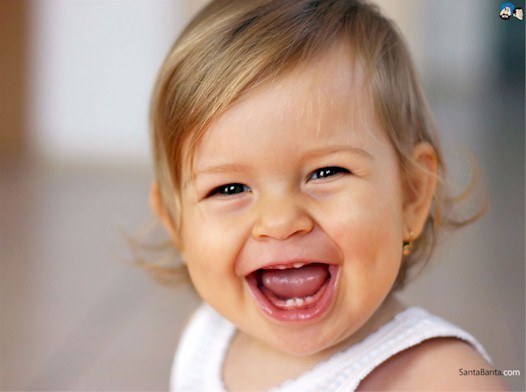 Did you know? Smiling is not just a universal means of communicating, it's also a frequent one. More than 30% of us smile more than 20 times a day and less than 14% of us smile less than 5 times a day. In fact, those with the greatest superpowers are actually children, who smile as many as 400 times per day
Recently, results show the connection and impact that smiling actually has on guest satisfaction. According to a recent survey by J.D. Power & Associates, travelers are more satisfied than ever with their hotels. Overall guest service satisfaction reached a score of 804, up 20 points from last year. It was the first time satisfaction has surpassed the 800-point mark (on a 1000-point scale). At the same time, there was a 20% reduction in the number of guests who reported a problem during their stay, which was the lowest number reported since 2006. How does this news pertain to customer experience management? Because the survey also found that employee demeanor has a significant impact on guest satisfaction. The average number of problems experienced when a staff member greeted guests with a smile "all the time" dropped 50% compared to when they were smiled at only "sometimes." The study also showed that guests are more loyal when they walk away from their stay feeling "delighted." Among those who were delighted, 80% said they "definitely will" recommend the hotel to a friend, relative, or colleague, and 66% said they would stay again.
These are colossal numbers which indisputably prove how crucial hotel employees are in achieving guest satisfaction. It is imperative that management be absolutely committed to recruiting the best talent, and then offering a wide-array of training and development procedures to facilitate superior and consistent guest service performance. Let's dig into the pivotal categories of guest satisfaction surveys which relate to Problems Experienced and Satisfaction with resolution and explore just how powerful a smile is in these essential categories.
Please Login to read the full story, or you can Get Free 30-Days Hotel Business Review
The Hotel Business Review articles are free to read on a weekly basis, but you must purchase a subscription to access
our library archives. We have more than 5000 best practice articles on hotel management and operations, so our
knowledge bank is an excellent investment! Subscribe today and access the articles in our archives.