Wellness Applications to the Hotel Guestroom
By Lawrence Adams Principal, ForrestPerkins | April 29, 2018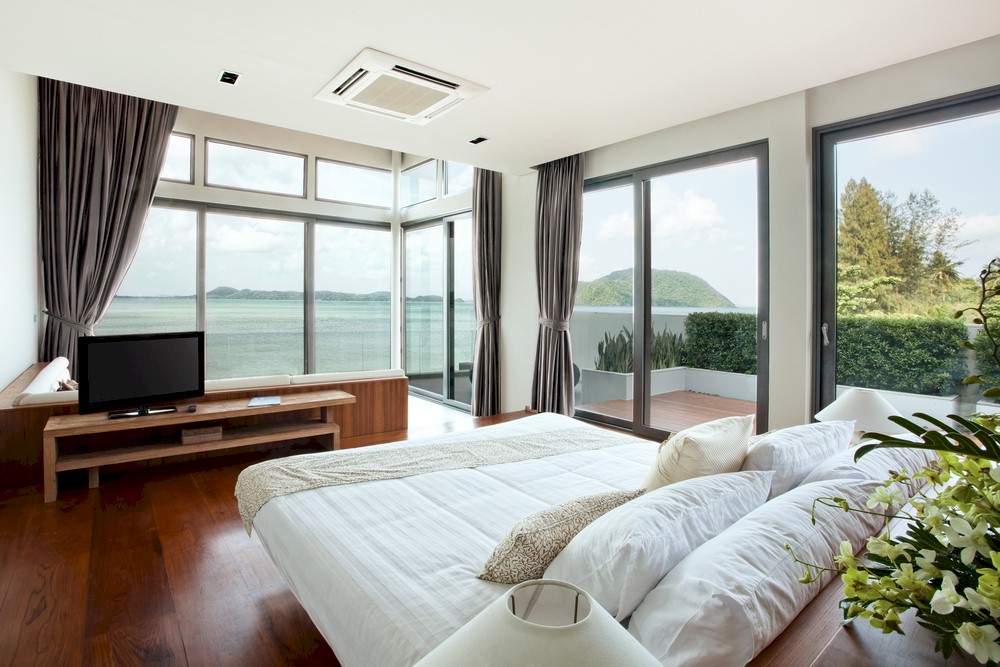 Last year I wrote an article for HotelExecutive titled The Wellness Trend in Hospitality. In that article we traced the history of wellness in hospitality back to Greco-Roman times when vast thermae such as the Baths of Caracalla provided health-seeking guests with therapeutic bathing and Kurote such as Carlsbad in Central Europe offered guests access to health-giving mineral hot springs in early spa resorts. We described how spa resorts continued to grow through the years so that today, according to the International Spa Association, there are now a record number of spa visits in an industry that boasts billions in revenue. Hotel brands have since capitalized on this trend by offering their own in-house spa brands or by partnering with established spa companies to provide wellness services to their travel-weary guests.
But beyond the spa phenomenon, there is a new innovative focus on wellness in hospitality that is fueled by evidence-based scientific and medical research. Delos, a wellness real estate and technology company, is transforming our homes, offices, schools and other indoor environments by placing health and wellness at the center of design and construction decisions.
Delos™ pioneered an application of wellness features to hotel design called the Stay Well™ Program. The Stay Well Program incorporates state-of-the-art technologies such as air purification, aromatherapy, circadian lighting and chlorine reduction showers, to name but a few of the features aimed at minimizing the negative impacts of travel on the human body. According to the Delos website: "Creating a healthy environment for business and leisure travelers is at the heart of Delos' hospitality programs. As we travel, we are distanced from our daily biological rhythms – constantly exposed to countless unknowns, new environmental hazards and many discomforts. At Delos we design hotel spaces to mitigate these variables by introducing scientifically validated features into the built environment to positively impact health, vitality, sense of relaxation and well-being."
Some hotel companies have their sole focus in providing wellness to guests based on spa based features and activities such as fitness routines, yoga, meditation sessions, spa treatments and healthy culinary menus. Hyatt Hotels in promoting its wellness agenda recently acquired Miraval Group and is expanding the brand to include the original Miraval Arizona Resort in Tuscon, the Miraval Austin which used to be the Travaasa Resort in Austin and the Miraval Life in Balance Spa at the Monarch Beach Resort in California.
The focus of these resorts is to provide an invigorating spa experience without necessarily promoting innovative technological features that might support their wellness goals. Hilton introduced its in-room wellness concept with the Five Feet to Fitness room that brings a variety of state-of-the-art fitness equipment to the room, but aside from a meditation chair and black out shades offers few indoor technological features to promote wellness.
By contrast at the Beverly Hills Four Seasons' Wellness Suite, where in addition to Yoga mats and exercise equipment, the suite features hypoallergenic wood floors, a high performance air purification system, circadian lighting and a dechlorinating shower infuser. Swissotel in partnership with Wallpaper magazine introduced The Vitality Room which, in addition to dedicated space for exercise and relaxation, provides aromatherapy, variable-color circadian lighting, IQAir high-performance air purification and adjustable height ergonomic furniture. The Inn at Moonlight Beach in Encinitas, California near San Diego is one of the first hotels to seek WELL Certification, applying the principals of the WELL Building Standard to its guestrooms, common areas and outdoor spaces. One of the recent applications of the Stay Well Room concept is in the Park MGM hotel in Las Vegas which when it opens in Spring 2018 will have 102 rooms that incorporate the latest Delos wellness technology features and programs.