Fulfillment Travel: An Essential Part of Meeting Guests' Needs
By Robert Baldassari General Manager, The Lodge at Woodloch | July 07, 2019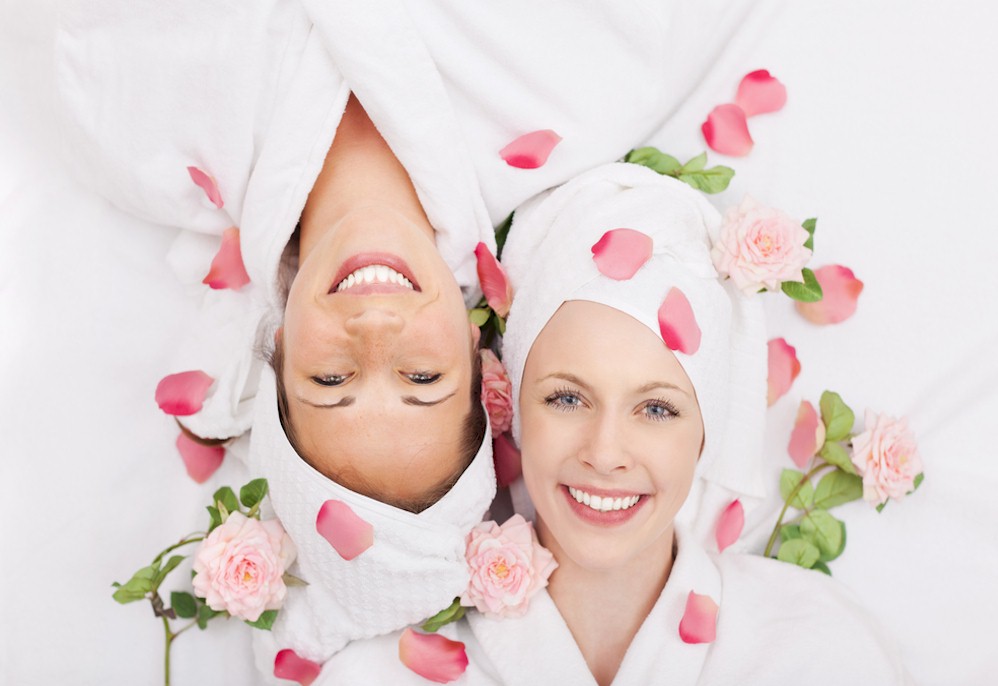 Looking at any trend list, especially in the luxury category, for the last 5 years or so, there has been a mention of experiential travel on the list. But in 2018 and into 2019, that desire to seek out unique experiences has gone even deeper and continues to evolve. Yes, guests continue to hold experiential travel as an important part of their travel planning…but they now want it to be meaningful and transformational, according to the Skift Megatrends Defining Travel (2018). Meghan Carty writes "This evolution is part of the wider shift from the Experience Economy to the Transformation Economy, where the product that is purchased is not an experience, but rather the improved self that results from it. Stemming from consumers' desire to move up Maslow's Hierarchy of Needs, luxury has moved beyond the second tier of the hierarchy, "esteem," to the inward-looking, highest tier of "self-actualization."
The desire to get more out of each experience has been popping up since 2017. There is even a council dedicated to the trend: The Transformational Travel Council. They define Transformational travel (or TT) as any travel experience that empowers people to make meaningful, lasting changes in their life. While the TTC has 11 guiding practices to finding a transformational experience, one of my favorite practices that they share is to Travel in HERO Mode:
Travel in HERO Mode
Travel like a HERO; be Humble, be Engaged, be Resilient, be Open to the experience. Having heart is to care about yourself, others, and your destination. It's being vulnerable and real in order to connect, and being humble enough to be a steward of the places you have the privilege to go. Keep your sense of humor. Laugh every day. Be mindful without taking yourself too seriously. Engage your surroundings to be an active participant, not just a passive observer or consumer. Steady your resolve to willingly take on challenges, push your boundaries, go outside of your comfort zone, and truly explore. Open yourself to be free of expectation, entitlement, and judgment, accepting the experience for what it is, what it has to teach, and accepting yourself for who you are.
With the proliferation of wellness travel, Fulfillment Travel is an essential part of meeting guests' needs. It is nice to use fulfillment travel (transformational travel is used interchangeably) as a funnel in making decisions for programming and offerings. Will this new program send the guest away knowing something that they didn't know before? Will it impact their life after they have completed it? Is it a practice or activity they can continue in their everyday wellness lifestyles? Often times, gathering the intel on programs and offerings that provide a fulfilling experience is much easier than expected. Everyone can draw from their own experiences and challenges to create a wishlist of experiences that push the envelope or that they have always wanted to try.
Here is a deeper look at Fulfillment Travel experiences through the scope of the Transformational Travel Council's HERO mode:
H: Be Humble
Often times, guests are looking for something truly profound during their Fulfillment Travel experience. While everyone has a different barometer for what profound might mean to them, one thing is universal…the power of nature is above us all. One of the most profound experiences our guests seem to have on property is their own personal experience with nature. During The Lodge at Woodloch's Forest Bathing classes, guests are invited to explore the woods using their five senses and not just their eyes.
One of the most intense components of the Forest Bathing experience is the direction of the guide to s-l-o-w d-o-w-n. Josh Heath, the Naturalist on property, often directs guests to slow down to an uncomfortable pace. If it is not awkwardly slow, it is not slow enough. This small act is extremely difficult for many. Guests have deep-rooted habits of rushing from point A to point B…sometimes with no purpose but to just get there. Recognizing that habit, bringing awareness to our actions and why we do them is part of the process. Taking the time to notice each and every thing surrounding you in the woods…noticing their intricacies, their patterns, their phase of life (or death), their smell or taste or sound is part of the practice.
These small actions and observations begin to make a huge impact on the guests'' mindset. A new perspective, a humble perspective, is found in realizing one's tiny place in this big, big world. Beautifully, once the guest has learned the process, it is something they can practice each and every time they go purposefully into nature, long after their vacation has ended. Many resorts and destination spas have noticed the power that nature holds. As "nature deficit disorder" increases, properties like L'Auberge Sedona, Mohonk Mountain House, Canyon Ranch Lenox, Blackberry Farms and more offer Forest Bathing or Nature Therapy offerings to help turn guests' experience back to nature to find profound change.
E: Be Engaged
Every once in a while, fulfillment travel hits someone when they least expect it. A perfect example of this is the founder of Kind Traveler, Jessica Blotter. When she walked off of her airplane for a relaxing and adventurous vacation in Belize in 2012, it changed her life forever. She realized that "the love of travel can't be separated from the state of the world." That pivotal moment completely changed the course of her career and her focus.
Blotter took that experience and decided to BE engaged, to BE the change. She created Kind Traveler, a Public Benefit Corporation, that's the first socially conscious 'Give + Get' hotel booking platform to empower travelers to become a force for good. The platform allows guests to give a minimum of $10 to a local or global charity chosen by the hotel, and the hotel, in return, gives the traveler a benefit (such as discounted rates, resort credits, amenities, etc.).
A big part of being able to provide a fulfilling experience is being engaged with the community around you and bringing that engagement, that natural connection to the guests as a learning opportunity.
R: Be Resilient
Transformation can be difficult. Resiliency is key. Hoteliers need to understand that everyone has a process and it is harder for some than for others. Encouraging both the staff and guests to be resilient and pick up even in difficult times. From a programming perspective, we have tried new programs with the gut feeling that it will prosper…only to launch it and have no-one show up. Luckily the team has learned resiliency in their convictions to continue to push through on their gut feelings. We re-wrap the program, try new titles, new time slots and continue to share the benefits.
Guests can be timid about trying new things…especially when it is completely unfamiliar. But with fulfillment travel, that is part of the POINT; to introduce guests to things that they didn't know prior to their trip. Often times, guests begin the journey of a transformation and have to return back to the real world, which might either delay or put off any work of transformation. The ability and encouragement to return again and again, as often as needed is a great support for greater fulfillment.
Properties like Rancho La Puerta are keen on understanding the need to return again and again to continue the process. They offer guests a true community to find fulfillment, encouragement, and indeed, resiliency.
O: Openness to the Experience
One of the most successful components in Fulfillment Travel is getting guests out of their comfort zone. Often times, while guests aren't seeking to feel "uncomfortable," while at a luxurious spa relaxing, some of the most memorable experiences occur when they have taken a chance and fully stepped out of their comfort zone. Offering classes and experiences that they wouldn't normally try is just a tad "safer" when traveling. There is a comfort to knowing that their neighbor won't see them fall off the treadmill at the gym or that their colleague won't see them stretch awkwardly for the first time on the Great Wall of Yoga. But through those introductory experiences, a new passion can be ignited.
A great example of a class that was dreamt up by a team member is Barry White Yoga. "Campy, seductive, energetic, and lively" are just a few of the words guests have used when commenting about their amazing class. There is a waiting list for the class each and every week because it allows guests to do something they never would think about in their daily lives. LETTING LOOSE.
Often times, there are a few guests that can be heard singing at the top of their lungs but ALL guests have a smile on their face. They don't even realize that 50 minutes have come and gone and that exercise HAPPENED between the giggles, lip puckers and downward dogs. But beyond the good time that happened within those 50 minutes is a new perspective that is planted. Don't take yourself too seriously, live life to the fullest, don't mind what you look like because everyone else looks the same…and SMILE through it all. Valuable life lessons that have a lasting effect.
Clearly, there is not one path to creating transformational travel experiences for our guests. Guests will take away different things from the same experience. As hoteliers and those in the pursuit of wellness, we need to continue to push ourselves through our own engagement in the community, as well as through our staff to create memories and challenges that will benefit our guests long after they leave.
Finding ways to create change so that our guests have the opportunity to travel through HERO Mode is a challenge that should all be up for!
HotelExecutive retains the copyright to the articles published in the Hotel Business Review. Articles cannot be republished without prior written consent by HotelExecutive.