Are Executives Completely Missing the Point on Spa Management Training?
By Jim Croghan Chief Executive Officer, Identity Hospitality | July 07, 2019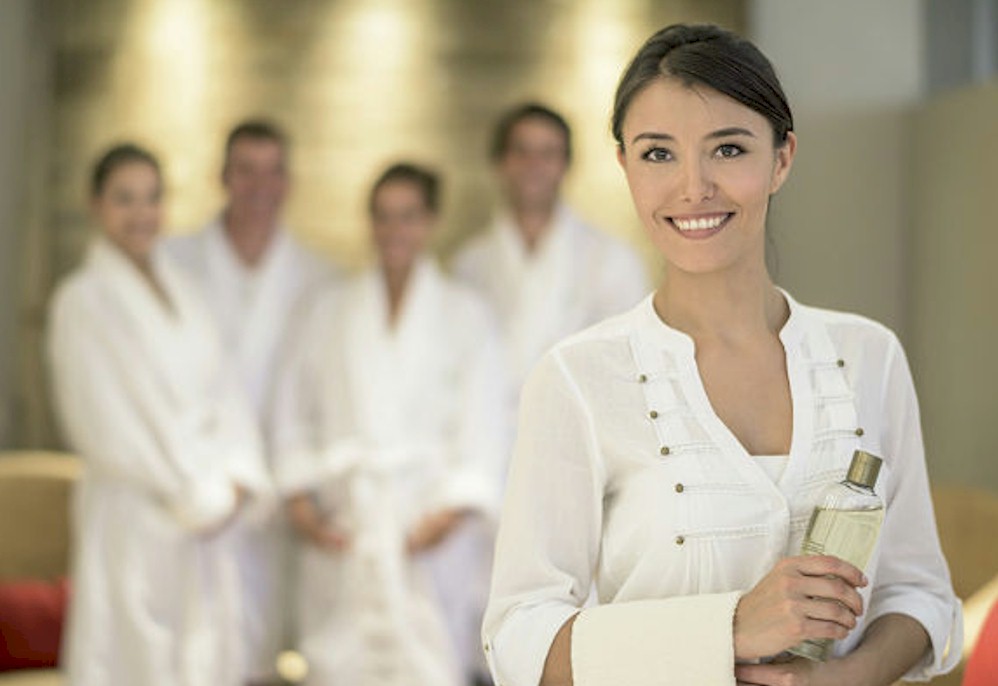 This article was co-authored by Irene Macabante, Principal & Creative Director, Chix Creative
A successful spa operator requires a wide array of both hard and soft skills – these include an understanding of financial imperatives, marketing/sales savvy, teambuilding and leadership abilities, high customer service standards, and a positive, upbeat attitude. They may also need to handle facility management, security, purchasing, vendor relations, and even janitorial duties.
In the June 2012 study commissioned by the Global Spa & Wellness Summit, SRI International examined the many challenges faced by the global spa industry in "hiring strong, well-qualified spa management personnel, as well as the root causes of these challenges." Among the findings of SRI's study, 95% of spa industry leaders stated that they currently face problems in hiring spa managers and directors with the right combination of qualifications and experience; 52% stated that they believe these problems will stay the same or worsen over the next decade.
Considering the challenges in finding and retaining qualified spa directors and managers, it's crucial to invest in spa specific operations training support and business solutions.
As operators, we must always evaluate the people, product and process to assess where future progress and improvements could be made to ensure your spa maintains its meticulous standards. These standards will help unite your spa team, creating and developing tangible, personal succession plans with them which ultimately engender a true sense of loyalty and belonging to your team and brand.
Creating a strong company culture ultimately improves employee engagement, increases productivity, promotes brand loyalty, and enhances financial performance.
In the past decade, the spa market has grown exponentially due to burgeoning consumer demand, and simultaneously the spa guest experience and business model has become highly sophisticated. These current upward-moving trends call for expert guidance and advice on successfully managing spa operations, maximizing profits, and planning new spa development.
Good spa management training is customized based upon experience level. This is particularly important if management is lacking previous spa management experience.
When considering management training, ensure that you'll receive support and guidance for continued success in all areas of your operation:
Financial Development and Analysis

Operations
Scheduling
Yield Management Strategies
Human Resources
Programming

Marketing and PR

Training
Branding
Group Sales Process
Menu Development and/or Modification
Where Else Can Training Be Beneficial In Order To Increase Productivity And Drive Bottom-Line Profit Right Now?
1. Your Spa's Key Performance Indicators
The first step in increasing productivity and profit is to create Key Performance Indicators (KPI's) to monitor performance. For example: what is the goal for average retail dollar spent per guest per day? What is the goal for retail per ticket per day? How about the goal for retail per treatment hour? Closely monitoring your spa's key performance indicators (KPIs) daily and/or weekly and making timely business decisions can impact your business performance proactively versus retrospectively at the end of the week or month.
Here's another example: knowing that your spa has dropped below your daily threshold for staff utilization can allow you to make good decisions intro-day (i.e. shortening shifts) that result in immediate bottom-line improvements. View KPI's continuously and adjust your strategy for exceptional results.
2. Managing Inventory Closely to Reduce Cost
Managing your inventory closely is imperative to reducing cost and improving revenue. Manage your top 50 and bottom 50 products very closely – the improvement can be substantial. Many spas run out of their most popular products resulting in lost sales opportunities and reduced guest satisfaction. Some carry too much product, resulting in increased spoilage, theft and money tied up in unsold inventory. Managing inventory on professional products is also key! Some booking and reservation systems can forecast shortages and adjust inventory as services are completed.
According to the May 2017 ISPA Snapshot Survey on Retail, 56% of spa respondents said retail sales make up more than 10% of their spa's total revenue. That's a large portion of the bottom line. Unfortunately, spa retail products do not and will not sell themselves.
3. Applying Revenue/Yield Management Techniques
Leverage a well-structured spa services menu (low, medium and high margin services) with revenue management techniques. For example, limiting the list of services available (to your highest margin services) during peak times can have a tremendous positive impact on productivity and profitability (often referred to as dynamic availability). Even with the same number of services booked (by the same treatment providers) the resulting boost in bottom-line performance can exceed 25%. Pushing lower margin bookings toward non-peak times may also help with booking times that may otherwise go unsold.
4. Defining Values And Company Culture
Identifying and defining core values should be the foundation of your company culture.
Committing to Your Values
Identifying and defining core values is only step one in creating a great culture. If they become no more than a list you give new hires in orientation, they will never authentically shape your culture. Implement your values into the day-to-day work and business decisions and actions of your company, thereby solidifying your commitment to your values.
Hiring for Culture Fit
Of course technical skills are important, but hiring for culture fit is also paramount to creating and scaling a great culture. According to the 2018 ISPA Spa Workforce Study, culture and work environment is the main reason employees choose to stay at their current organization. Make your culture attract and keep employees by giving them something to be excited about.
New Hire Training
Onboarding your employees isn't just about skills training. Companies need to immerse new hires into the company culture and create connections. Organizations that don't focus on acclimating new employees to their corporate culture are at a significant disadvantage. Employees who know what to expect from their company's culture and work environment make better decisions that are more aligned with the accepted practices of the company. Aligning these expectations is vital.
New employees need to get to know the job and get to know their new co-workers. Social interaction is critical. While skills training is important, if you aren't communicating what new hires are supposed to be doing and arming them with the tools to do it properly, you're setting them up to fail.
WOW Customer Service
Customer service should be the pillar of your culture. Whether it's serving your customers or fellow employees, pride yourselves on going above and beyond. You must start by looking at how happy your employees are. So much of how an employee treats a customer is due to their own happiness – or lack thereof. If you want your guests to be happy, you first have to make sure that your staff is happy. Employee happiness contributes significantly on how your employees will treat guests. Try incentivizing a wellness program using a workplace rewards system of healthy living. Take care of your staff so that they can take care of your guests, and that means ensuring their wellbeing needs are met above all else.
Employee Engagement
Having engaged employees can increase your bottom line because engaged employees stay longer. The 2018 ISPA Spa Workforce Study found that 80% of service providers polled would like to have a long-term career in the spa industry. It's important for HR to have a one-month check-in to make sure that that a new employee is comfortable, happy and engaged. Employees today want their employers to connect with them in ways that help them feel valued, heard, and have a sense of purpose. You can improve their experience by keeping them engaged and informed with employee engagement programs that communicate in ways that resonate with them, and show you the meaningful metrics behind this engagement.
5) Guest Retention
Five-star standards training will help to capture authentic and marketable qualities from the local culture, deliver distinctive facilities and guest experiences, and be able to ascertain the expectations of today's discerning spa guests and how to exceed them. Customers will not continue to give you their business if they don't feel well taken care of. You have to lovingly encourage your clients want to come back. Building client relationships should always be a top priority. Standards training will ensure that your spa brand is synonymous with a higher, deeper level of personal satisfaction and relaxation.
6) Overbooking, Overcrowding & Spa Chaos
If overcrowding or overbooking is an issue for you, training will first show you how to avoid these low-vibe problems which will ultimately drive your repeat, loyal customers running for the hills. Solutions may include looking into expanding, employing more intuitive AI-powered spa software to intelligently suggest scheduling appointments throughout the week, or hiring additional employees in the right areas to solve your problems.
Finding the Right Spa Management and Business Management Service
Finding a spa consultant that fits with your brand may seem like a daunting process due to the wide variety and specializations and the sheer number of consultants offering their services. Partnering with an experienced and professional spa consultant will provide you with access to some of the industry's most knowledgeable and talented professional spa associates. Striving to optimize the value, interest and productivity of your own spa team, they'll work diligently, providing the finest consultation, assisting in realistic goal setting, business planning and implementation to give your business a competitive edge and, in turn, magnify profits.
A great consultancy team will conduct periodic visits, and work with your spa management team and owners to evaluate where progress and improvements could be made to ensure your spa maintains its five-star standards. They'll also help unite your spa team, ultimately fostering a true sense of loyalty and belonging to your team and brand.
Within a five-star standards consultancy-type arrangement, you remain responsible for spa operating costs and all spa staff employment, and consultants appoint an operations associate to you. This associate will help drive commercial management and consistency of standards by overseeing all on-site and off-site operations. They'll assist in recruitment, produce detailed marketing plans, budgets and P&Ls, help set business objectives, implement Standard Operating Procedures and KPIs, and provide strategic benchmarking advice alongside spa industry overviews.
In addition, they can consult on all aspects of marketing and PR, perform audits and mystery shops, and engage with your team on career development to ascertain ongoing training requirements.
What If You Don't Need A Fully-Managed Solution?
Ideal for those spa businesses not looking for a fully managed contract, a Business Development Audit solution enables you to still access and utilize a consultancy's broad base of experience to enhance the spa operation and meet your own business objectives.
You will have a dedicated operations associate to assist with key services such as quality audits, assessing standards and procedures and marketing. The consultant provides ongoing business management and therapist training to further develop your team, including an extensive Spa Management Training Program – designed to develop commercial, marketing, financial and operational knowledge – and a "Train the Trainer" Course, to equip your in-house spa trainers with the necessary skills to analyze team needs and teach new recruits the basics.
A great consultancy firm will provide specific training in all areas of spa operations for key management staff and for service providers. In collaboration with you, they should focus on all areas related to the business of operating a spa and offer a complete team approach to supporting the staff throughout daily operations. This may include educational training through webinars, on-site seminars and group discussions with other affiliated Spa Directors.
With luxury-standards training, you'll also learn to consistently garner new ideas, trends, best practices and ways to maximize revenue, expense management and bottom line productivity. This training and support should be continuous from the moment you start your contract with the professional who specializes in helping spa and wellness companies define and achieve their goals, whether financial or cultural.
HotelExecutive retains the copyright to the articles published in the Hotel Business Review. Articles cannot be republished without prior written consent by HotelExecutive.