New Labor and Non-Labor Driven Services in the Hotel Spa
By Michael G. Tompkins Executive Recruiter, Hutchinson Consulting | July 07, 2019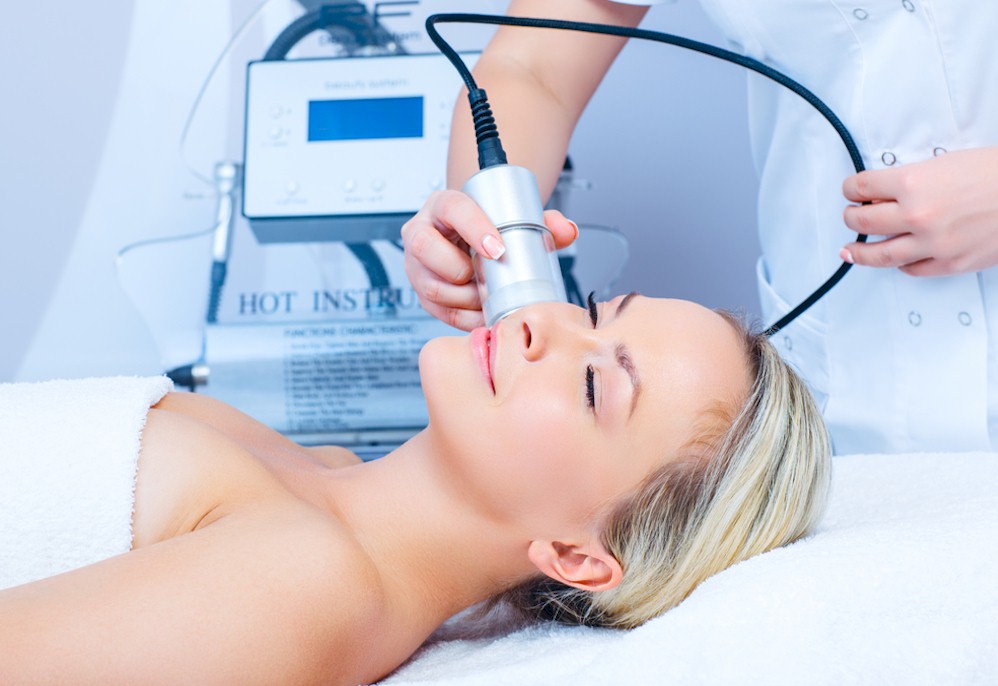 Good news! Consumers are flocking to spas more than ever in history. The 2018 ISPA Spa Industry Study found there were 187 million spa visits in 2017. Bad news! The spa industry doesn't have enough traditional talent to keep up with demand. The same study found that 67 percent of spas have unfilled positions and that there are over 35,000 open practitioner jobs.
The dearth of talent has meant that while therapists have high utilization, rooms often sit empty. Rather than lose revenue, smart spa owners and directors are getting creative by using non-labor driven services to maximize utilization and maintain revenue in underused spaces. By using automated services and outside wellness providers, spas can not only offer more diverse options on its menu, it can replace revenue from under utilization.
Depending on the services a spa wants to add, and projections for room utilization, making use of underutilized space can take the form of a complete room makeover, or simply creating a space that could be used in multiple ways. Below are some common room makovers:

Salt Rooms
Halotherapy, or salt therapy is trending in the spa world, but according to Ann Brown, founder of Saltability, it's a trend with staying power. Salt has been lauded for its curative powers since ancient times. It is said to help with respiratory, skin, immune issues and improve mood. It's the negatively charged ions in the salt that make it therapeutic.
"Having a salt room esteems the spa," explained Brown. "Clients perceive the spa to have higher value because salt is considered an innovative treatment."
There are many ways to introduce a salt room in your spa, ranging from one wall of salt and a halo generator, to all four walls in salt and salt tables. According to Brown converting a room to salt room usually ranges from $12,000-$40,000.
Spas can decide how many loungers to have in the room and can add a headset with preloaded meditations to add further value to the treatment. Because a salt room requires nothing more than a locker room attendant to set the guest up, no additional labor costs are incurred. While a spa can expect to spend several dollars a day on salt, Brown says there are no other maintenance costs associated.
For a salt conversion that cost $30,000, a spa charging $60/hour per session and doing eight sessions a day would recoup its initial investment in three months. And that is with just one chaise lounger in the room. Many spas put up to four chairs in their salt chambers.
Spas including The Langham in New York, The Biltmore in Miami and the Hyatt Gainey Ranch in Scottsdale have converted an unused room into a salt room.
"We had two Vichy rooms and were only doing enough for one so we took the opportunity to create a new revenue stream without labor attached," said Angee Smithee Area Director of Spa for Hyatt.
Infrared Saunas
Like salt rooms, infrared saunas are another modality that has been used in wellness for years and is now trendy. While hospitals and treatment facilities have known the value for decades, thanks to celebrities like Lady Gaga and Jennifer Aniston, the general public is turned on to the health benefits too.
Infrared saunas work by using infrared wavelengths of light to heat your body, rather than heating the actual space in the sauna. The temperature is about 50 degrees less than conventional saunas. The health benefits include pain relief, detoxification and weight loss.
"It's become a really sought after service," said Dr. Lauren Dal Farra, CEO of PALM Health in St. Louis.
PALM Health has large, ADA compliant saunas that can accommodate up to four people. They offer sessions priced at $35/thirty-minutes, and also bundle the infrared sauna with other services to create multi-service packages.
"A spa could convert a room into an infrared sauna anywhere from $5,000-$15,000 depending on the size of the sauna," said Dal Farra.
Maintenance is minimal and no labor other than a spa attendant is needed to get the guest settled.
Cryotherapy
Many spas have a hydrotherapy circuit that features the benefits of a cold deluge. Cryotherapy takes that icy plunge to a new level. With research backing up the benefits of extreme cold in short durations, spas have got into the cryotherapy game.
Purchasing a chamber is one way to convert an unused treatment room in the spa. With sessions usually about 15 minutes, cryotherapy has the ability to drive a lot of revenue for a spa. Single sessions are often priced between $20-$95. However, the initial investment is steep.
"Units run about $50,000-60,000," said Ella Kent, Director of Rooms at Sea Island. "We saw ROI between nine months and one year, but we were cranking in golfers, not traditional spa guests."
Cryotherapy is very popular with athletes, and placing the unit near the fitness center helps not only drive interest from fitness guests, but also strategically puts a treatment that is higher energy away from massage rooms where a calmer feel is wanted.
While the cryotherapy unit is a non-touch service, Kent said at Sea Island they have a personal trainer explain the treatment and take the client to the unit and get them settled in it.
According to Kent in the five years the spa has had a unit, it has only needed service once, but there are ongoing costs because the liquid nitrogen tanks have to be replenished.
Meditation Rooms
A recent five-year study by the Centers for Disease Control and Prevention (CDC) found that meditation is the fastest growing complementary medical practice. From 2012 to 2017 there was a 10% increase in people meditating.
Spas can convert an underutilized treatment room into a Zen sanctuary very easily by creating a comfortable floor space with yoga mats, blankets and meditation chairs, ensuring the lighting is low, and the room a bit cooler than standard treatment rooms.
The new meditation room can be used in a multitude of ways. It can be monetized by offering individual and group meditations, singing bowl treatments or even hypnotherapy. The space can also be utilized without a service practitioner by offering virtual reality (VR) meditations. According to Dal Farra simply offering a headset and audio meditations doesn't work because of the many free meditation apps your consumer can download on their phone.
Mind Break Room
Just launched by Delos, MindBreak Rooms offer guests a sanctuary for power naps, guided meditations and journeys. The turnkey solution comes with a zero-gravity chair, weighted blanket, noise isolating headphones and headphone covers, dynamic lighting, contoured eye mask and programming.
Clients can choose their experience from increasing energy, reducing stress, improving focus or enhancing mood. Deepak Chopra leads mediations. Guided journeys were created in nature using a unique 3D sound recording technique that will literally make clients believe they are in the Amazon rainforest.
"MindBreaks offer your client the chance to take a small break during their day, that doesn't require them to disrobe and requires minimal personnel to administer," said Alfredo Carvajal, Executive Vice President at Delos Living.
The Essential MindBreak package has an initial set-up fee of $1500 and a monthly fee of $375 for two years. It includes installation, maintenances and any servicing. Spas can also generate revenue by selling items from the MindBreak room for home use.
Multi-Use Rooms
For spas looking to immediately drive revenue in an underutilized space, working with local wellness providers is an attractive solution. Different modalities can be carried out in the same room, while at the same time allowing your spa to capitalize on the growing trend towards wellness.
While spas have traditionally been about massage, esthetics and body treatments, today's consumer wants a more holistic approach to wellness that delves into alternative medicine, mental health and coaching. Partnering with outside practitioner allows you to capitalize on the $4.3 billion wellness industry and increase the value of your spa with expanded services.
There is definitely opportunity right now to in wellness services. Nearly 40 percent of Americans use alternative treatments, but according to the 2018 ISPA Spa Industry study only 21 percent of spas offer these services. Similarly, health coaching has grown to a six billion dollar industry, but a scant 10 percent of spas offer this valuable service, according to the ISPA Study. The study also found only 19 percent of spas have medically supervised treatments, which could include everything from skin services like Botox to acupuncture, despite the public popularity of these treatments.
Spas can easily use an existing treatment room for health coaching, life coaching, chiropractic, and acupuncture with minimal modifications.
The Joya Spa at the Omni Scottsdale Resort & Spa at Montelucia offers an array of ancillary naturopathic services including acupuncture, cupping, IV therapy and B12 shots carried out by two local naturopathic doctors.
"All the Naturopathic treatments we offer can be performed in any of our spa rooms, which allows us to really capitalize our room utilization and increase revenue when the room would have otherwise been sitting empty," said Stevie White, Joya Spa Director. "It also allows us to offer our guests a special kind of spa experience that they can't get anywhere else."
While the spa industry as a whole has several initiatives to increase the numbers of practitioners, smart spa professionals can take steps immediately to increase their utilization, offerings and ultimately revenue today.
HotelExecutive retains the copyright to the articles published in the Hotel Business Review. Articles cannot be republished without prior written consent by HotelExecutive.