Five Trends Shaping Hotel Food and Beverage This Summer
By Amy Sedeno Director, Carolyn Izzo Integrated Communications (CIIC) | August 18, 2019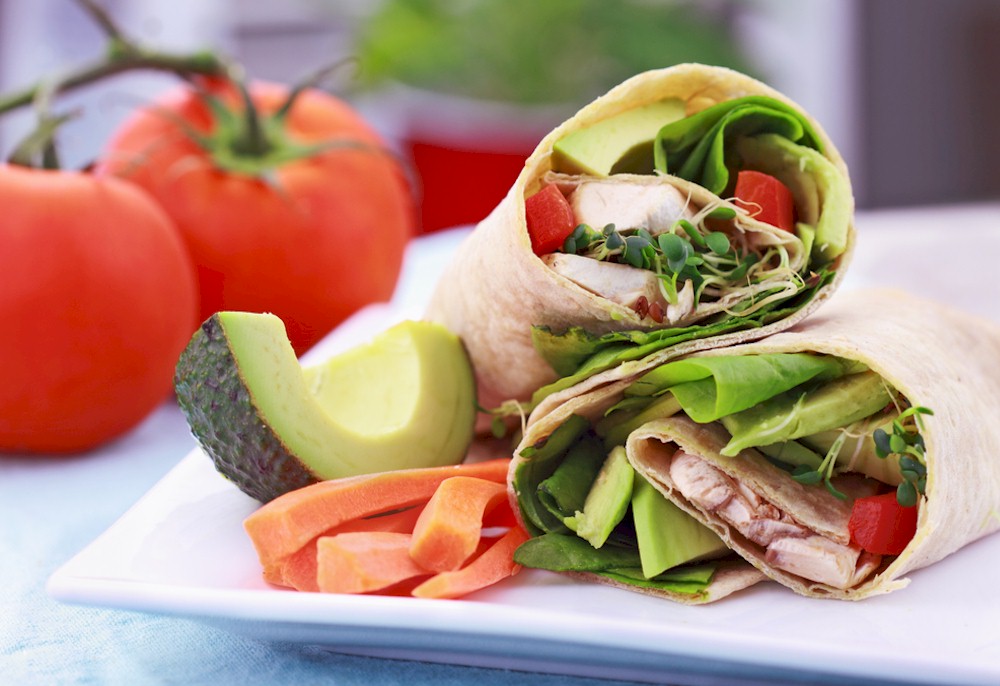 With summer upon us, it's time for hotels to begin offering lighter meals, refreshing libations and revamping their food and beverage menus to complement the rising temperatures and growing demand for healthier dishes and guilt-free cocktails. While Mezcal, cold brews, Negroni, and "fine-casual" dining took center stage last year, summer 2019 brings a new list of food and beverage trends for hotels to draw inspiration from and implement as revenue drivers.
Here are five trending topics from the Food and Beverage industry that will take over this summer: wellness-centered menus, a new food reduction approach, globally-inspired flavors, plant-based dishes, and summer-inspired mixology trends.
Wellness-Centered Menus
Goat milk lattes, zucchini spaghetti, cauliflower (everything), and gluten-free avocado toasts are here to stay. With many travelers looking to keep fit and healthy during the summer months, hotels are opting for wellness-centered menus that cater to a variety of dietary needs and preferences for guests to enjoy while on vacation or during business travel. While pastries and bread sans gluten and plant-based alternative milks have been a staple in hotel establishments for the past few years, vegetarian, vegan, raw, paleo and keto options are now more accessible than ever.
The historic Hollywood Roosevelt is a prime example. The hotel recently debuted a new summer keto-friendly in-room market menu featuring an all-day bento box where guests can choose from proteins like wild-caught king salmon, a grass-fed beef patty, Jidori chicken, or tofu with two hard boiled eggs, bocconcini and roasted pistachios. Additional snack options include a Primal Kitchen Collagen Fuel Protein Bar and Super-Fat Nut Butter. Most hotels at Concord Hospitality's portfolio are offering cage-free eggs and free-range poultry items, sustainable seafood, and grass-fed beef to meet the demands of increasingly health conscious guests.
Avocado-banana toast at Matthew Kenney's Plnthouse at 1Hotel South Beach Miami
1Hotel South Beach, known for its wellness focus, offers a grab-and-go concept with a cold press and fresh juice and smoothie program – each of the fresh juices, revitalizing shots and smoothies have boosting options including muscle-building supplements, mood and energy boosting shots, and superfoods add-ons. Hotel mini-bars are also getting a health revamp.
The luxurious Calistoga Ranch in Napa Valley stocks up with coconut sparkling water and granola, while The Little Nell, Aspen's only Five-Star and Five-Diamond property curates a complimentary selection of local snacks as well as crowd pleasers like Justin's Peanut Butter and Wonderful almonds and pistachios.
Exclusively at Moon Palace Cancun, guests have the availability to choose specific suites called "the wellness suites" equipped with natural juices in the minibar and herbal teas. Meeting planners are also seeking healthier choices for conferences and events curating organic and veggie-forward menus.
Food Waste Reduction
Hotels and hospitality brands are opting this summer to put in practice initiatives with the goal to reduce food waste that go beyond straw bans. Global hospitality brand, Intercontinental Hotel Group (IHG) recently announced a partnership with AI-enabled technology company, Winnow to help its hotels track, measure, and reduce food waste for more sustainable restaurant operations. The brand expects to see a 30 percent decrease in overall food waste.
The technology is already installed in IHG hotels in Europe, the Middle East, Asia, and Africa. Through smart purchasing, composting and food recovery programs that allow hotels to donate excess food to local charities, hospitality brands are working towards a more sustainable kitchen. Reducing "food miles" by using locally-sourced ingredients is also being implemented by many hotel kitchens in order to reduce carbon emissions and minimize energy used in production, transportation and storage of food. Cooking seasonally, highlighting ingredients only available at certain times of the year, is also a way in which hotels are demonstrating their commitment to eco-friendly and sustainable gastronomy.
Executive Chef Massimo Falsini from the Rosewood Miramar Beach in Santa Barbara, for instance, uses hyper-local ingredients found daily at the city's Farmers Market. This summer, travelers should expect to see dishes featuring beets, tomatoes, peaches, nectarines, and eggplant. The zero-waste trend also extends to beverages with bartenders actively looking to reduce bar waste. Three Thompson Hotel outlets- the L.A. Jackson, the rooftop lounge at Thompson Nashville, Temple Court at The Beekman, A Thompson Hotel in New York City, and The Cape's Lobby Bar-are using dehydrated garnishes rather than fresh produce at their respective bars. Other bartenders are opting for using discarded ingredients like avocado pits and pistachio shells and even repurposing coconut shells as drinking vessels.
Middle-Eastern inspired cuisine offered at the Palace Resorts

Globally-Inspired Flavors
From breakfast to snacks, hotel Chefs are being influenced by global spices, textures, and aromas. Palace Resorts, a hotel group with properties throughout Mexico and Jamaica, takes a global approach to its cuisine offering a wide range of international flavors from Peruvian to Lebanese and French and Japanese. According to San Francisco-based hospitality consultancy af&co's 2019 food predictions, the Continental breakfast is also getting a makeover with properties incorporating Israeli, Japanese and Australian dishes in their morning menus.
Ayurvedic cooking is also going mainstream, the 271-room Santa Monica Proper hotel, opening this summer with an emphasis on Eastern-style wellness is incorporating Ayurvedic cooking classes into its offerings through a program curated by internationally renowned Ayurvedic guru Martha Soffer. Lastly, sumac, a staple ingredient in Middle Eastern cooking, is the new "it" spice being talked about. With a tangy, bright and citrusy flavor profile, sumac can replace lemon in many dishes giving them an exotic, summer vacation touch. Sumac is also a natural pairing for chicken, vegetables, and fish used in a dry rub or marinade.
Meatless Every Day
A growing number of the US population is opting to eat less meat and more plant-based foods. Eating a flexitarian diet rather than becoming strictly vegetarian or vegan is allowing the plant-based food category to flourish among a wider audience, and hotel food and beverage teams are taking note. With Beyond Meat and Impossible Foods being served in almost 20,000 restaurants across the country, alternative burgers, are not only popular, but they're also getting the gourmet treatment in luxury hotels.
Expect crispy textures and flavorful seasonings. Restaurants are also introducing vegan seafood including fish tacos made with tofu, vegetable ceviche made with mushrooms, and vegan shrimp made with non-GMO soy protein. To promote the plant-based movement, hotel brands are partnering with Urban City farms and local farmers to offer locally-sourced and seasonal menus.
Some properties are also opting for housing their own garden and herb farms to be used by their Chefs, while others like the Belle Mont Farm in St. Kitts are set along vegetable and food crops and offer farm-to-table dining.
Elevated Mocktails, Rainbow Cocktails And The Fraperol
You've entered the no hangover zone. While rose was undoubtedly everyone's favorite summer drink last year, summer 2019 continues its healthy kick with the introduction of a new wave of non-alcoholic cocktail menus looking to dethrone the poolside favorite. Bartenders are coming up with ingenious mocktails that look and taste good by incorporating fresh herbs, spices, fermented ingredients, citrus, like the Gen Z favorite blood orange, non-alcoholic spirits such as Seedlip, and home-made syrups and tonics.
These "wellness" libations are often "spiked" with adaptogens (anti-inflammatory and stress-reducing herbs) such as Turmeric, Echinacea and Ginseng and even CBD. Taking Instagram by storm, the rainbow cocktails are guest favorites well beyond Pride month. For the month of June, Hilton curated different Pride-inspired cocktails for each of its nine properties in New York, but technicolor-hued cocktails will remain a summer staple at hotels throughout the country.
The Fraperol (frozen Aperol Spritz), this year's version of the frose, is being dubbed "2019's hottest drink" according to Kimpton Hotels & Restaurants' fifth annual Culinary & Cocktail Trend Forecast. The cool and refreshing twist on the classic Aperol Spritz is low on alcohol and offers plenty of photo ops for guests. Ingredients include oranges, lemons, Prosecco, Aperol and granulated sugar.
The NoMad Los Angeles' striking Rooftop
A bonus trend? Taking things outside! In order to attract the Millennial crowd, Hotels are flaunting their rooftop venues and outside spaces this summer and offering brand new menus to pair the views with. The NoMad Los Angeles' striking Rooftop with the Downtown Los Angeles (DTLA) skyline as its backdrop recently debuted new culinary offerings and programming with public access to the outdoor cafe? and cocktail bar for poolside dining and drinking during summer evenings.
New culinary offerings include Milk & Honey, Chocolate and Strawberry sundaes, and Rose with oysters. On Thursday, Friday and Saturday nights, a DJ spins throughout the evening, creating a festive setting for guests to sip Palomas and frozen Piña Coladas under the stars.
Other hotels like Le Blanc Spa Resort Los Cabos are capitalizing on their "Instagrammable" areas with picturesque views of the ocean to entice Millennials to enjoy summer-ready, carefully-crafted cocktails and fine dining that can boost their social media cred. The Hollywood Roosevelt announced its "Roosevelt Happenings" programming to celebrate the first day of summer. The program aims for locals and guests to enjoy at the newly-restored David Hockney-painted Tropicana Pool, and ranges from a weekly collection of poolside events, intimate musical acts and experiential Food and Beverage offerings at Public Kitchen & Bar, all catering to summertime pleasure seekers.
HotelExecutive retains the copyright to the articles published in the Hotel Business Review. Articles cannot be republished without prior written consent by HotelExecutive.