Culinary Apprenticeship Moves into the Modern Era
By Jocelyn Tolbert Editorial Content Manager, Editor in Chief, American Culinary Federation | August 2019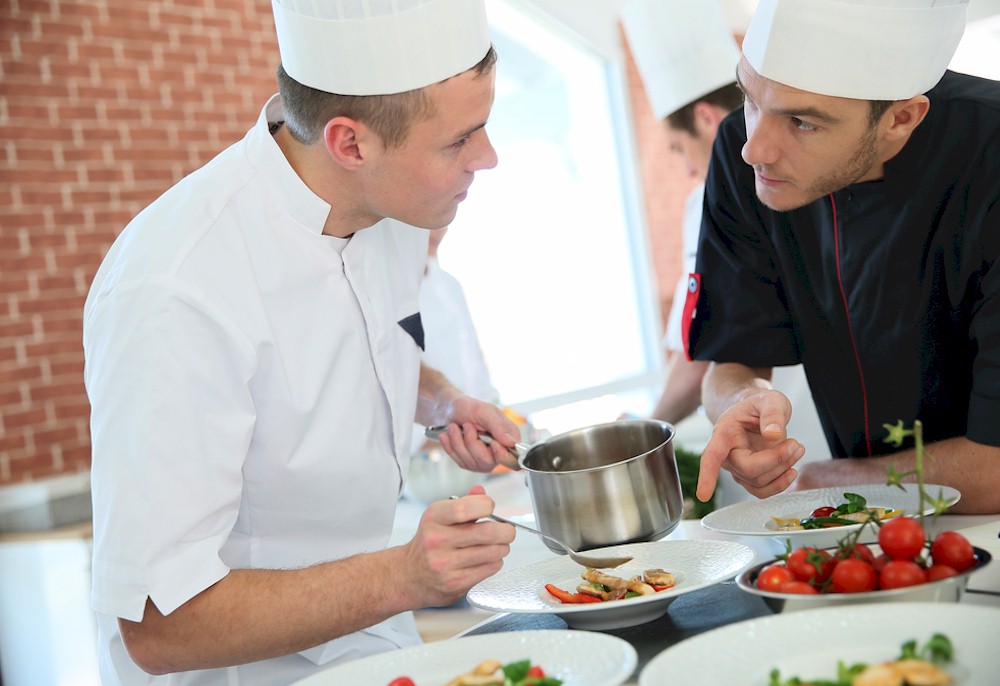 This article was co-authored by Heather Henderson, Media Coordinator, American Culinary Federation
Chef Richard Rosendale was a member of the American Culinary Federation's (ACF) Culinary Team USA in 2004 and 2008, representing the United States at the Internationale Kochkunst Ausstellung, sometimes referred to as the "Culinary Olympics." In 2010, Rosendale earned the Certified Master Chef® (CMC) title, the top chef certification in the U.S. He represented the United States biennial 2013 Bocuse d'Or competition in Lyon, France, placing in the top third. Though he later trained in kitchens all over Europe and under several other CMCs, he got his start at the ACF Laurel Highlands Chapter/Westmoreland Community College culinary apprenticeship program in 1997.
Culinary apprenticeship is a combination of paid, on-the-job training and related classroom instruction, and it's a path that many students choose to take for a variety of reasons. Apprenticing as an alternative to a formal education isn't a new idea, of course. ACF has operated its apprenticeship program since 1974, and the word "apprentice" itself may bring to mind a vision of a young blacksmith in a medieval shop. But as college costs continue to rise, apprenticeship may now be more attractive to culinary students than ever.
Jarrod Eltz is a student at Pennsylvania's Lebanon County Career and Technology Center (LCCTC) and a culinary apprentice. He and other apprentices like him chose to skip traditional college - an experience that, in the U.S., is often seen as a requirement for a stable future. A 2017 study by the Washington State Auditor found that jobs in the skilled trades sit vacant due to students being steered toward bachelor's degrees. But when factoring in the price of culinary school and the fact that entry-level restaurant jobs aren't known to pay much, apprenticing may be a more cost-effective choice.
"I was accepted to the Culinary Institute of America and hell-bent on going until my chefs told me about the apprenticeship," Eltz says. While he was still in high school, Eltz got a job at the nearby Hotel Hershey in Hershey, Pennsylvania. When the hotel launched its apprenticeship program in 2017, he became one of six in the inaugural class. Now, he and his fellow apprentices rotate between working in kitchens at the Hotel Hershey, Hershey Lodge and Hershey Country Club and take classes one night a week.
"[In] two years, I get to gain valuable knowledge as a full time employee," he continues. "Upon graduation, after testing, we will be certified through the ACF, and have other necessary certifications such as ServSafe."
Tuition costs depend on the program. Colonial Williamsburg Resorts' program pays its apprentices' tuition; the program Eltz is in costs around $10,000. For comparison, private culinary schools may charge upwards of $68,000 for an associate degree.