CSR: A Growing Trend in Today's Hotel Meetings
By Jessica Levin President & Chief Connector, Seven Degrees | September 01, 2019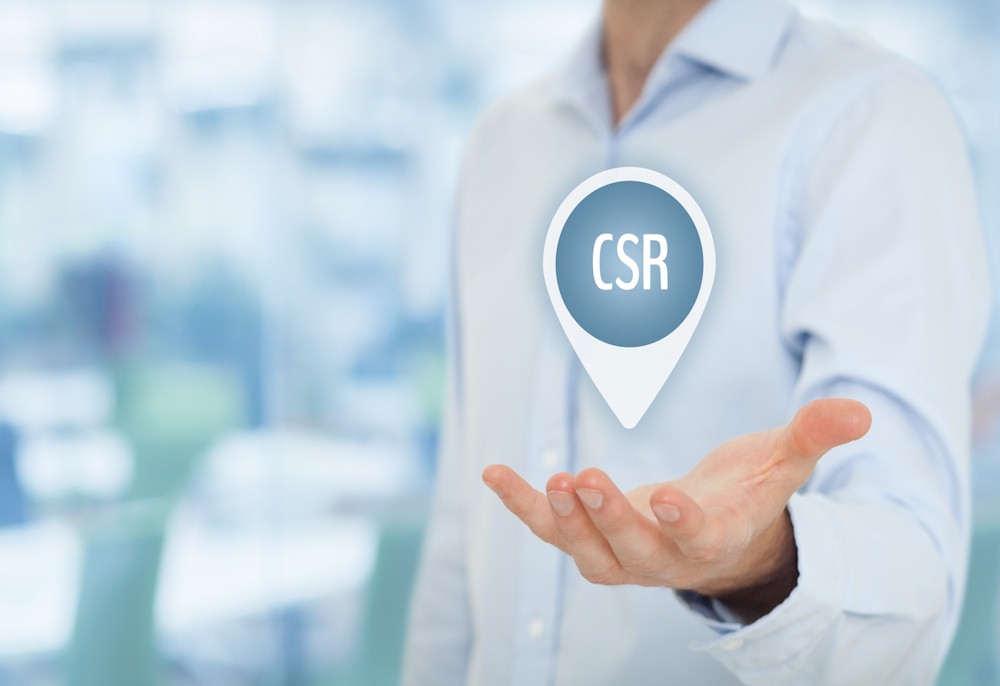 Hotels have long been the standard for meetings and events. They make it easy with in-house catering, A/V, tables and chairs and a system that is designed to serve the needs of meeting planners. However, there are times when an event is more than just classroom education and organizers must look outside of a hotel for an activity or their entire meeting.
As CSR plays a more significant role in business as well as events, one of the ways that meeting planners enhance their programs is to incorporate a social good project into the agenda.
In some instances, when supporting a charity during an event, attendees complete a project within the main facility that the meeting is taking place. Projects like this consist of assembling toiletry bags for a homeless shelter, filling bags with feminine hygiene products like Period.org distributes or building bicycles for children in need. These turnkey projects are convenient and can be done during coffee breaks or as part of an afternoon networking event. Depending on the project, they require little space, except for storage of materials.
However, when a group is looking for a change of scenery, they often head into the community to serve. When Caesars Entertainment holds their FAM Trips, they allocate part of the program to heading into the local community. Tracy Stuckrath with Thrive! Meetings & Events participated in one of these days of service. "After being wined and dined in luxurious settings, it was humbling to go and work in the community. We brought hospitality to an unserved area by painting houses, removing graffiti and improved the neighborhood we visited. It made a lasting impact on me and solidified my memory of that event," noted Stuckrath.
"It was also a great way to break up the day and gave me time to process the morning educational session. It was a great way to get to know my fellow attendees better in a networking format that was natural and not awkward."
In this scenario, the volunteer opportunity was built into the overall meeting design and didn't require any of the typical requirements that a learning session has like seating and sound. Positioned as a networking event, the project helped define the Caesars brand as being community oriented.
Not all events have the luxury of time to leave for the day without an educational component. Children's Specialized Hospital has a solution for this. Their inpatient facility located in New Brunswick, NJ, provides a variety of therapy services like Occupational & Physical Therapy and Psychology. Focused exclusively on kids, they rely on volunteers and corporate donors to provide fun experiences for the patients and their parents. They offer a number of suggested activities and welcome ideas from volunteers. In addition, they have conference space that allows a group of up to 100 to hold an educational program at their facility before or after the volunteer portion. The space has video and phone conference capabilities, as well as several TV screens and microphones for presentations.
Beth Anne Dobosh, Director of Corporate and Foundation Partnerships for Children's Specialized Hospital Foundation, shared the following. "We offer a unique experience for corporations looking to combine both team building and volunteerism with offsite meeting space. The convenience of utilizing the same space for conducting business and giving back to the communities where your employees live and work is both efficient and impactful. Following meetings, groups often to participate in a personalized tour and one of several volunteer activities ranging from decorating shadow boxes in our hallway of transformation for patient scavenger hunts to hosting a pizza party for our 60+ inpatients and their families. These activities allow your team the opportunity to get involved and directly impact the lives of children and families in your community."
Jon Gagliardi is Managing Partner of the CPA Firm, MSPC based in Cranford, NJ. MSPC has recently adopted Children's Specialized Hospital as their preferred charity. They have plans to hold a firmwide training before an afternoon of service. "Using their conference space is a win-win. It provides us with a location for training that has all of our meeting room requirements and then gives us a teambuilding experience that aligns with our goals. By having our meeting there, we can further support the Hospital in a creative and meaningful way."
Down the street from the Hospital is another unique event center that is attached to a not-for-profit entity. Rutgers Hillel's mission is to support the Jewish student community at Rutgers University. They provide a variety of activities from being a gathering spot for students to serving Shabbat dinners and hosting other religious events. They do this all in a three-story, 40,000 square-foot, state-of-the-art facility located in the heart of the university's campus. A campus that happens to sit in an easily accessible location for much of the State of New Jersey.
This facility, while serving its mission, has a lot of downtime, especially when school is in recess. With built-in screens and projectors and a sound system that covers a room that can hold 320 rounds with an abundance of natural light, the two-year building is ideal for corporate meetings. Although they provide kosher catering, they offer a variety of meal options that are in line with any hotel or catering facility. You don't have to be affiliated with Judaism to appreciate the modern, ergonomically designed conference chairs, stone accents or beautiful chandeliers. This space is ideal for a group looking for something different from a traditional hotel room that allows helps support the mission of a not-for-profit.
As you can see, there are several options for incorporating social good into your event. There are also a few things to think about from a logistical standpoint.
Practical Considerations for Including CSR at Your Event
Space at Hotel
One of the biggest challenges that planners face when doing a project at a hotel is not where to hold it, but where to store the materials and how long a property will store them. Depending on the type of project the supplies can take up a lot of room, and you will need to include this in your allotted delivery plan. Some hotels may waive receiving feeds knowing that it's for a good cause. Don't forget to coordinate pickup by the charity so that it doesn't run over your contracted time.
Your Hotel Contract
If you are planning to include an offsite project, factor that into your contract negotiations. If you have boxed lunches during the volunteer activity, will you meet your food and beverage requirements? Are you overbooking space that you won't need, and can you save some money this way? If you add on a project later, do you have space that you can return to the hotel for a concession?
Speaker Requirements
If you are considering using an alternative space such as CSH's meeting space, always make sure that they have sufficient A/V. Inform you presenters that the session won't be held in a standard room and find out ahead of time what their requirements are so you can prepare. Newer facilities might surprise you by have more sophisticated technology than an older hotel, but you don't want to get caught off guard and it's not as easy to call the A/V department in all venues as it is in a conference hotel.
Timing and Goals
Even when attendees love the concept of charitable time, they often struggle to justify time out of the office for something that doesn't directly impact their job. If you can promote the project as a networking event, it makes it easier to sell it to everyone involved. Participating together in activities that help others strengthens bonds and makes relationship building more comfortable. Whether or not you plan to schedule your CSR time at the primary location or offsite depends on what you are trying to accomplish and which organization you are supporting. If you are fixing up houses in a local community, you need to travel away from the hotel. You may be able to support the same organization with an activity that can be done on premise.
Collective Brain Power
One of the most overlooked ways that events can make an impact is through social innovation. Instead of having a lunch speaker or motivational keynote, use that time in the agenda to discuss a social issue and create solutions. Even if the topic doesn't relate directly to your conference subject, the collective wisdom of your attendees is powerful. This type of endeavor strengthens problem solving skills and gives people a break, especially when they've spent time on technical topics. While this can be done in a classroom environment, it's an opportunity to use some of a hotel's more unique space or to travel to a noteworthy site in your destination city.
Behind the Scenes CSR
Perhaps you aren't ready to fully engage in a project but like the idea of giving. Talk to your hotel about donating prepared, unserved food to a local organization. Many hotels already partner with food banks and similar organizations, but this is an easy thing to include in your contract. If you or the hotel are worried about any legal issues, you're in luck. The Good Samaritan Food Act passed in 1996 by President Clinton protects businesses from liability when they donate to a not-for-profit.
Corporate Social Responsibility will continue to play a role in meetings and events. As you navigate the types of service that are right for your organization, it provides the opportunity to include new venues into your event design. Incorporating CSR into your event strategy as early as possible allows you to best use your time and location.
HotelExecutive retains the copyright to the articles published in the Hotel Business Review. Articles cannot be republished without prior written consent by HotelExecutive.